"How do the
Dodge Journey's
integrated booster seats work?"
Anonymous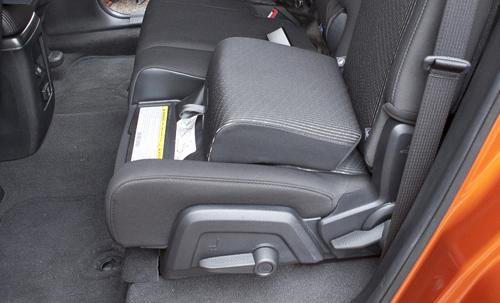 Integrated booster seats are optional on Journey SUVs equipped with three rows of seats and are designed for children weighing 48 to 85 pounds. To use a booster seat, the second row (split 60/40) must be move to its rearward position. Pulling on a loop on the front of the seat cushion lifts the booster portion of the cushion, and then you push it rearward to lock it into place.
Once a child is seated on the booster, you should slide the latch plate (the metal part that goes into the buckle) on the seat belt as high as necessary to make the belt long enough to go around the child's lap. When you buckle the seat belt, Dodge advises that the lap portion be low on the child's hips and as snug as possible.
In our Car Seat Check of the Journey, we found that regular booster seats also can be installed in the second or third row, but one "tester" preferred the Journey's integrated booster because it made him feel more like a regular kid than a youngster.
Related

2012 Dodge Journey: Car Seat Check

2014 Dodge Journey Research

More Dodge Journey News