Jury Finds Toyota Not Liable in Camry Driver's Death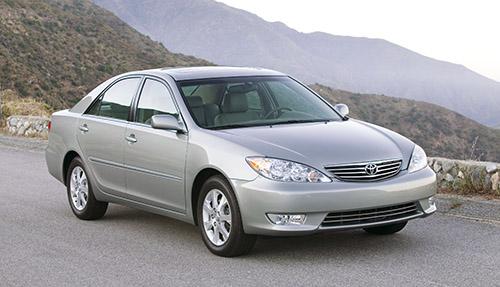 After a string of federal penalties and settlements topping $1 billion, all pertaining to Toyota's unintended-acceleration recalls, the automaker scored a victory this week in Superior Court in Los Angeles. A jury ruled that Toyota was not liable for the death of a California woman killed in a 2009 car crash.
The suit had claimed that Noriko Uno died because her 2006 Toyota Camry lacked a brake override system when she was struck by another vehicle before hitting a telephone pole and a tree. The family was seeking $20 million in damages, saying the accident could have been averted if the Camry was equipped with brake override.
Toyota during the past three years has recalled millions of vehicles worldwide after drivers reported vehicles were surging unexpectedly. This latest verdict, handed down Thursday, was being closely watched as an indicator of how future lawsuits related to the unintended-acceleration case would play out.
"We sympathize with anyone in an accident involving one of our vehicles as well as the family and friends of Noriko Uno," Toyota said in a statement. "Regarding the verdict, we are gratified that the jury concluded the design of the 2006 Camry did not contributed to this unfortunate accident … . As an important bellwether in these state proceedings, we believe this verdict sets a significant benchmark by helping further confirm that Toyota vehicles are safe with or without brake override."
According to USA Today, the plaintiffs' attorney argued that the automaker "made safety an option instead of standard" by not installing a mechanism to override the accelerator, and it failed to warn customers of what to do if the accelerator stuck.
Related

Jury: Toyota not liable for death of Calif. Woman
(USA Today)

Toyota to Pay $29 Million Settlement in Unintended Acceleration Claims

More Safety News on Cars.com