Kia Teases Flagship Luxury Sedan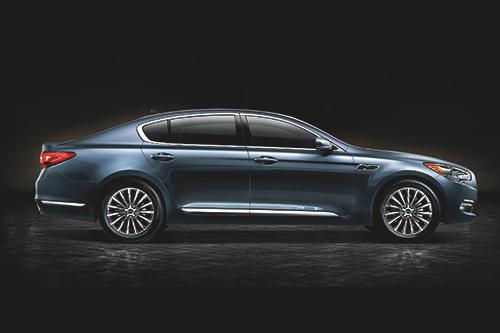 Kia has made no secret of its intentions to introduce a large, rear-wheel-drive luxury sedan to its current U.S. lineup. Teased early last year as the K9, then introduced overseas as the Quoris, Kia announced the flagship sedan's official U.S. name, and it sounds more like what you'd call a futuristic robotic police dog than a luxury sedan: the K900. It will debut at the Los Angeles Auto Show next month.
The K900 is scheduled to go on sale in 2014 with a V-6 or V-8 engine and "...take value to new levels of sophistication," according to Kia. The K900 shows off nearly identical exterior likeness to the front-wheel-drive Cadenza already offered in the U.S.
Other than Kia's brief teaser, there's little information about what "value" and "sophistication" the K900 will feature when it arrives. We'll have more information when Kia debuts the K900 at the L.A. Auto Show on Nov. 20.
Related
Kia Names New Flagship
Coming Soon: Kia's K9 Flagship
More Kia News