Which States Don't Require a Front License Plate?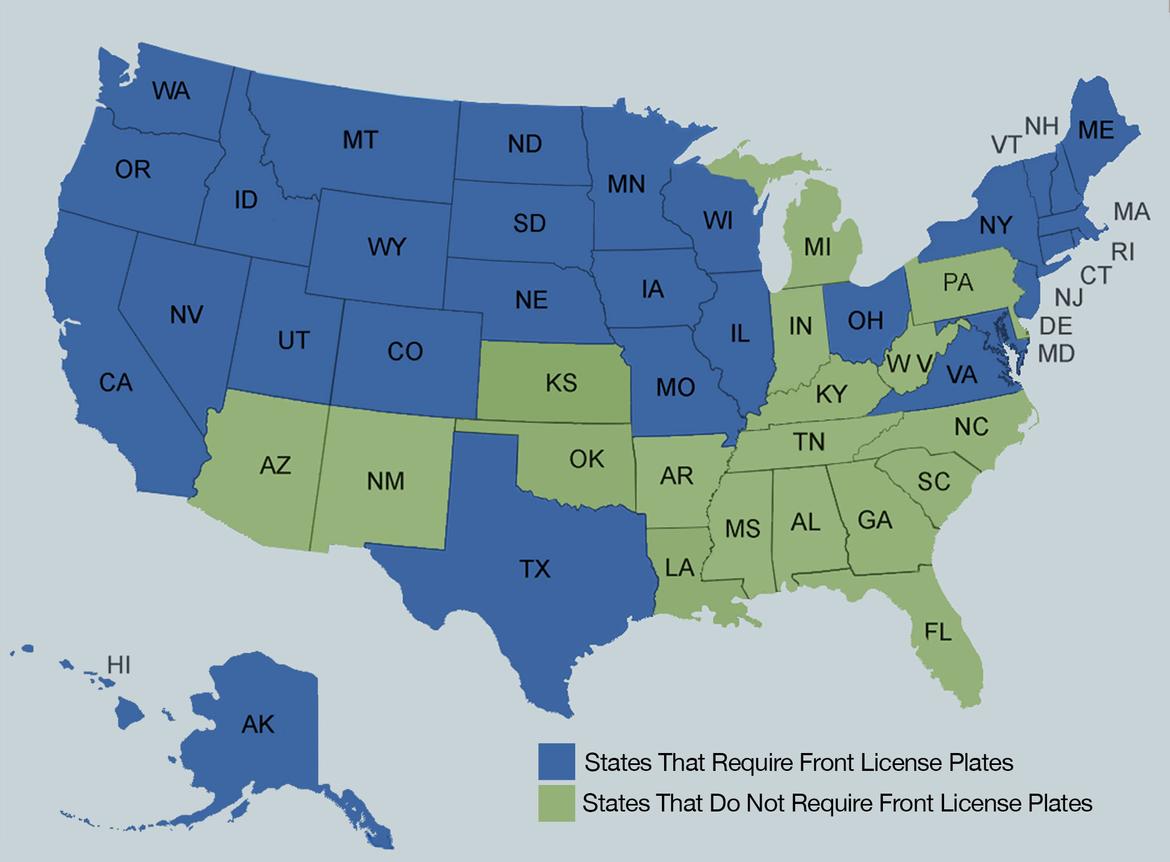 In a recent story we detailed why 31 states and Washington, D.C., require front license plates in addition to the one on the rear bumper.
Here are the comprehensive lists of the states with one or two license plates, according to a 2012 study by the Texas A&M Transportation Institute on the benefits and drawbacks of having two license plates instead of one.