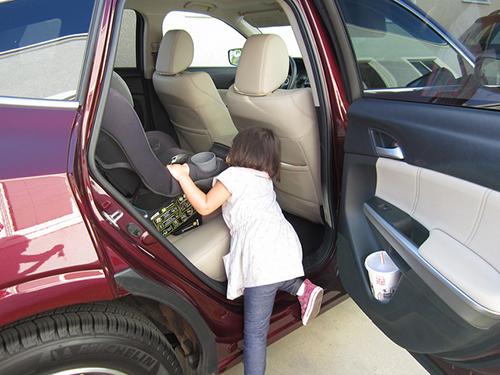 The 2013 Honda Crosstour is a fantastic family car with lots of room and safety features, but its looks are controversial.
I'm all for a family car that doesn't fall into the crossover category these days, and this five-passenger midsize hatchback is a funky-looking vehicle. The Crosstour received a new front end for 2013 that looks similar to that of the Accord, and it helped somewhat in the looks department.
Its restyling also included a more powerful V-6 engine. The 2013 Crosstour has a 278-horsepower, 3.5-liter V-6 engine, an increase of 7 hp over the 2012 model. The new engine is paired to a six-speed automatic; the 2012 model had a five-speed automatic. The V-6 engine wasn't the gas-guzzler I'd expected it to be. With front-wheel drive, the V-6 gets an EPA-estimated 20/30/23 mpg city/highway/combined. I didn't do much highway driving during my weeklong test drive, and my observed fuel economy clocked in at 19.6 mpg. There's also a 2.4-liter four-cylinder engine that gets 22/31/25 mpg.
The Crosstour's backseat is spacious, and everyone is afforded ample legroom. Grandma and Grandpa came along one evening for a quick jaunt out to dinner, and my father had enough legroom for his 6-foot-2-inch frame. The Crosstour has 42.2 inches of front legroom and 37.4 inches in the backseat — that's on par with midsize crossovers. The Honda CR-V has 41.3 inches in front and 38.3 inches in the backseat, and the Ford Escape has 43.1 inches in front and 36.8 inches in the second row. However, in its class, the Crosstour is beat by its competitors: The Subaru Outback has 43 inches in front and 37.8 in the backseat; the Toyota Venza has less front legroom at 40.2 inches, but more in the rear at 39.1.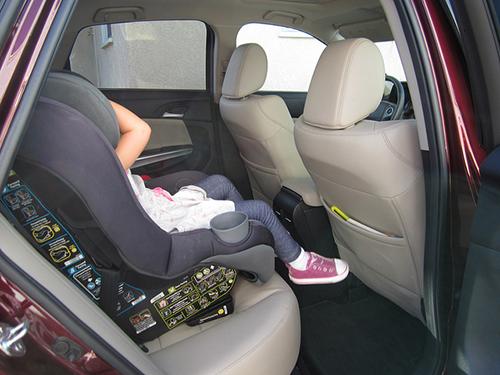 The Crosstour's two sets of lower Latch anchors are tucked behind slits in the upholstery, which I find to be more of a hindrance than help. However, the roomy backseat made it a snap to fit the rear-facing infant and convertible child-safety seats in Cars.com's Car Seat Check.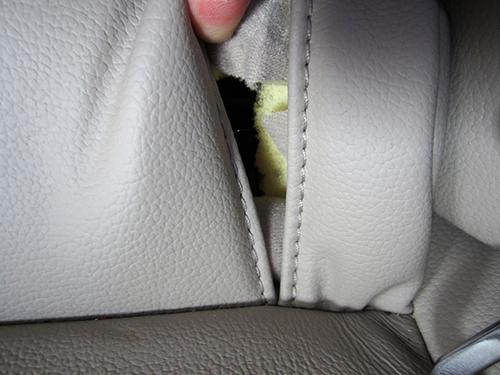 Although the Crosstour's 25.7-cubic-foot trunk is small compared to its competitors — the Outback's trunk measures 34.3 cubic feet and the Venza, 36.2 — it easily handled whatever I threw in it. When I took my Crossover to the grocery store, the five fully loaded bags barely made a dent in the trunk space, and all of the usual gear I bring with me (spare change of clothes for the kiddo, blanket, jackets) were tucked away in the large under-floor storage area. I particularly loved the special side cubby that safely held my carton of eggs on the way home from the grocery store. My inner neat freak was positively giddy.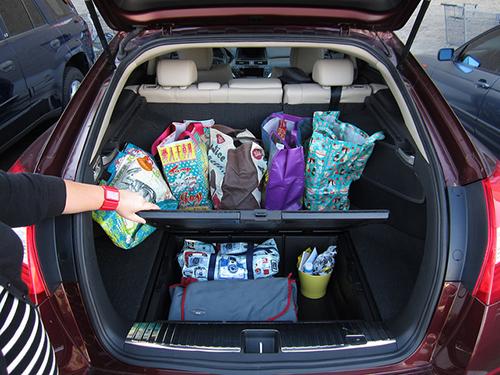 However, as legit as this alien-looking hatchback became to me during my test drive, I had two beefs (aside from its strange appearance): rear visibility was severely compromised because of the sloping roofline, and the front seats were uncomfortable. It's easy to get excited about the standard LaneWatch system, which shows an image of the passenger-side blind spot on the backup camera screen; in a car like the Crosstour it's essential. The rear view is like looking through a long, narrow tunnel. As a result, I relied on LaneWatch a lot.
If your family is looking for a crossover alternative with comparable legroom, a Crosstour can be a good choice. It may take some time to get over those styling issues, though.
Related
2013 Honda Crosstour Expert Review
Does Honda's LaneWatch Replace a Blind Spot Warning System?
More Family News