2014 Hyundai Elantra Sedan Photo Gallery (24 Photos)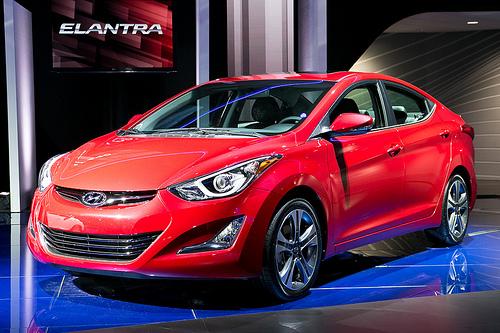 You'll have to look closely to tell the 2014 version of Hyundai's compact sedan from the 2013 model. The exterior styling changes are subtle, and one of the most noticeable is the addition of LED-accented headlights, a bandwagon that many automakers are jumping on.
More 2013 Los Angeles Auto Show Coverage
Other changes include tweaked front and rear bumpers, revised fog lights and a bit of chrome along the sedan's beltline. In back, LED taillights are new, and the sedan no longer rides on steel wheels; they are replaced by alloy wheels in 15-, 16- or 17-inch sizes.
The updates combine to give the Elantra an overall classier look — not bad for a sedan that was already pretty stylish. Check out the gallery below; Cars.com photos by Evan Sears.