2014 Hyundai Elantra, Coupe, GT: Up Close
Hyundai's Elantra series has been a favorite of ours since the latest redesign arrived for 2011 and wowed critics and customers alike with its style, utility, value and quality. The addition of the two-door coupe and five-door hatchback GT only furthered that respect, adding style and sass to the compact segment. Now for 2014, Hyundai has given the Elantra lineup a mild refresh, focusing mostly on the four-door sedan in terms of styling updates.
More 2013 Los Angeles Auto Show Coverage
The company seems to have followed the "if it's not broken, don't fix it" idea, as the updates to the Elantra sedan are indeed subtle. A new set of headlights with LED running lamps and concept-car-like polymer light pipes have appeared up front, along with a new bumper and grille. Optional chrome trim on the beltline at the base of the windows and new LED taillights out back round out what is now a slightly more upscale and refined look. Those light-pipe headlights are truly distinctive, however, and are sure to please more than a few shoppers.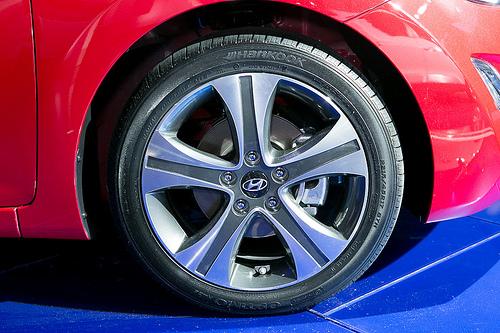 Big news for the sedan is the addition of the Sport trim level, which brings some unique wheels, a bigger engine and some sport-tuned suspension components, but visually there's not much differentiation from other Elantra sedan models. Inside, things aren't much different than the previous Elantra. Hyundai's switched up some new audio head units and has changed the climate control display to now show blue numerals on a black background, instead of the other way around. It's a big improvement for control visibility and is frankly an overdue modernization for the brand.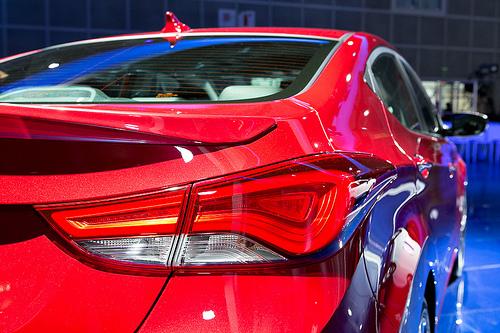 The coupe and GT models don't receive much in the way of styling updates, with new head and taillights for the coupe and taillights only for the GT, adding LEDs wherever possible. The new audio units also appear in these models.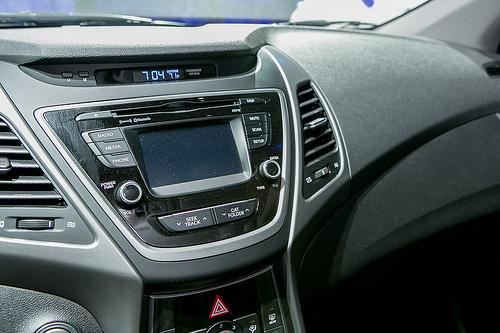 So it's a very mild update for the Elantra, meant to continue the car's unbridled popularity with shoppers (Hyundai is struggling to build enough cars to meet demand in the U.S.) and keep it competitive in the face of new arrivals like the totally redone Toyota Corolla and Mazda3. Given that the Elantra is already one of our top picks and held up well against many of the redesigned models in our recent $20,000 Compact Sedan Challenge, the mild updates should keep sales going strong until the next full redo a couple of years from now.