2014 Lexus CT 200h Will Debut in China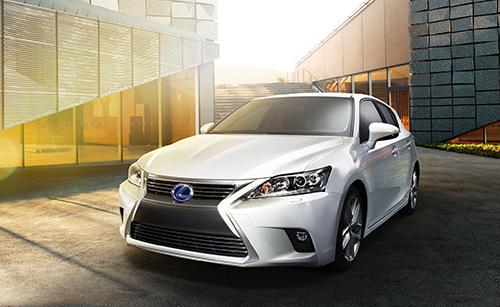 When Cars.com reviewer David Thomas critiqued the 2013 Lexus CT 200h, he praised it for its fuel economy, handling and overall coolness, but wondered about the demand for a sporty luxury hybrid compact. Evidently there's enough to freshen up the 3-year-old niche nameplate for the 2014 model year. The 2014 CT 200h will make its world premiere later this month at the 11th China (Guangzhou) International Auto Parts & Accessories Exhibition in Guangzhou, China.
For the new model year, the CT 200h gets the family's spindle grille, newly designed alloy wheels and a revised rear end. No word yet on pricing; the current version starts at nearly $33,000 with destination fee. The automaker will release further details at the Guangzhou show.
Related
2013 Lexus CT 200h Cars.com Review

Niche Cars a Success Despite Lower Volumes

More Hybrids/Alternative Fuels News on Cars.com