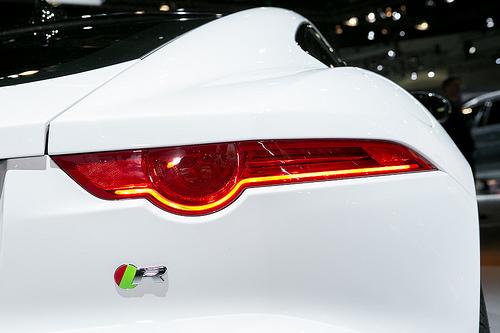 There isn't one body line, curve or crease that looks out of place on the Jaguar F-Type coupe. The way the roofline stretches back into the rear deck and the rear fenders jut out over the wheels is perfect enough to make you forget the F-Type first debuted as a convertible.
More 2013 Los Angeles Auto Show Coverage
Ogling the F-Type coupe is like looking at an entirely new car.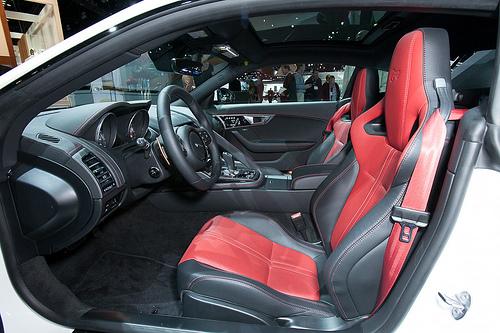 Once inside, the merits of Jaguar not using a B-pillar are clear considering the car's limited visibility from its thick roofline. Over-the-shoulder visibility is slim when looking at the passenger side, though it's decent from the driver's side.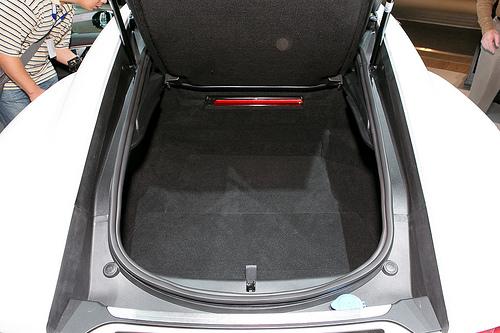 Unlike a Corvette coupe that has a low, wide cargo area easily accessible from the front seats, the F-Type coupe's cargo area is separated from the passenger compartment with a tall floor wall and rear cargo cover.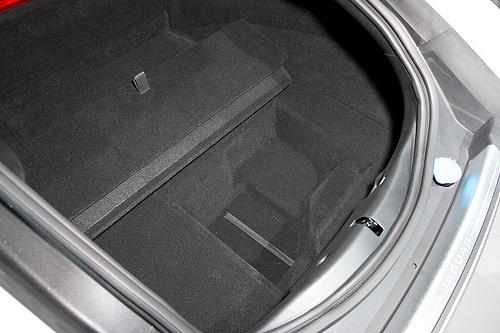 That cargo area is large enough to fit two golf clubs, Jaguar says. We'll be skeptical until we can try it ourselves — as we do with all our test cars — considering the hatchback is narrow and the cargo area oddly shaped. The hatchback only opens up the width of the rear glass and keeps the rest of the coupe's sculpted roof and fenders free of unsightly creases that might be there if the hatch were wider. OK, Jaguar, I forgive you.