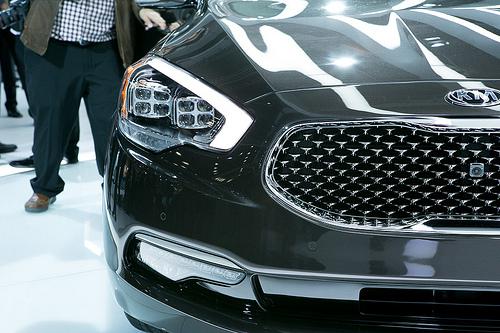 Not even a full year after Kia announced its premium Cadenza sedan an even more luxury-oriented K900 is here to bring Kia into the luxury car segment ... again. The K900's feature list reads legitimately with an available V-8 engine, leather-trimmed dashboard, 9.2-inch navigation system, available Nappa leather interior, fully digital instrument cluster, reclining rear seats and available full LED lighting.
More 2013 Los Angeles Auto Show Coverage
Michael Sprague, Kia's executive vice president of marketing & communications, announced preliminary pricing at the K900's debut: $50,000 for an entry-level V-6 and $65,000 for a fully optioned V-8. That $50,000 is a touch more than the starting price of a BMW 5 Series, Lexus GS 350 and Audi A6.
This is one of those times when actually getting "up close" is vital to separate the promise from reality.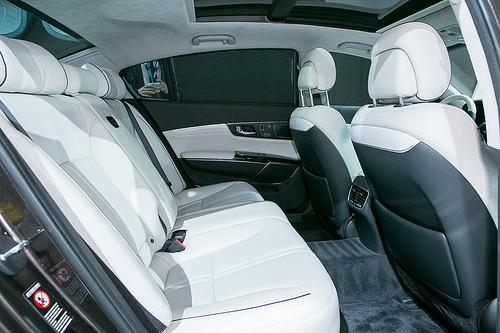 Poking around the K900's interior shows Kia's value statement is still intact even at $50,000. The K900 is massive compared to the aforementioned luxury sedans, with a long wheelbase providing more backseat room than most people would realistically need, plus available reclining rear seats. Maybe this is the car Kia pitchman Blake Griffin could be chauffeured in.
The whole vibe of the K900 is more comfort and elegance compared to the sports sedan route taken by BMW, Lexus and Audi in similarly priced competition. You're getting 7 Series, LS and A8 vibe for the midsize price. The interior's quality is a few steps above the Cadenza, but it's not going to drop any jaws and that explains that price disparity.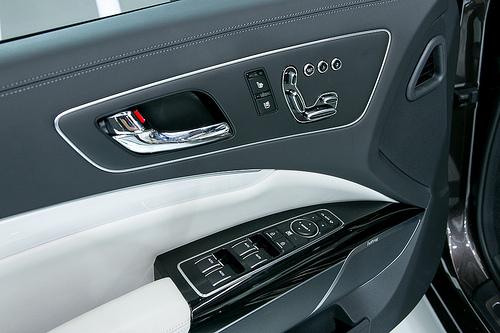 There are padded and soft-touch materials where you wouldn't typically find any on the Cadenza or any other Kia. Genuine wood trim and a wood steering wheel are optional. Like Hyundai's Genesis and Equus luxury sedans, most of the K900's big points are its features and room for the money and not the trim accents, headliner material or stitching — areas where luxury automakers offer more opulence.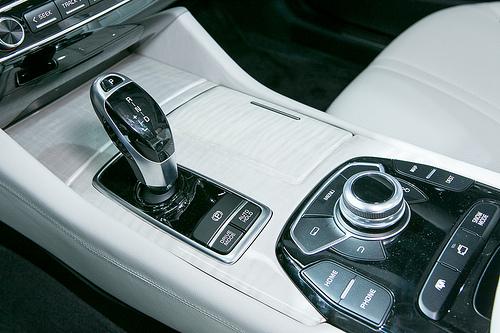 On the outside, one particular K900 on display stood out with a deep metallic gray paint. A new four-layer paint process gives the K900's exterior tons of depth. Once you look past the Cadenza-like front styling, the rear looks especially high end, as do the wild LED headlights. A porthole on the side is anything but luxurious, looking tacked on and cheap.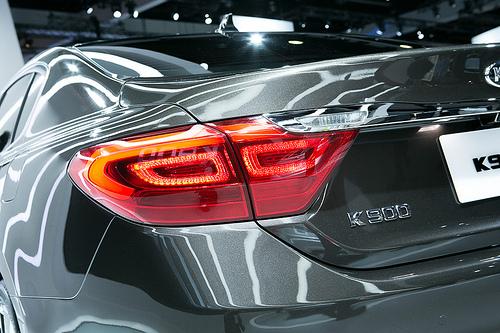 Kia again succeeds with offering every feature a shopper could want — in this case luxury shoppers — but the K900 still doesn't quite "feel" like a luxury car.