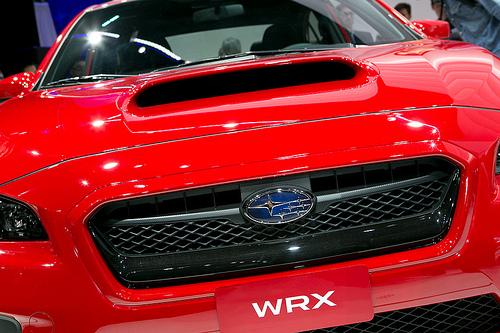 The redesigned Subaru WRX sedan looks muscular, but not excessively so like some rally-inspired performance cars. The front end is a bit blocky with a face that's much flatter than that of the regular Impreza.
More 2013 Los Angeles Auto Show Coverage
Subaru says more than 80 percent of the body work is unique to the WRX, and this goes a long way toward establishing the car's aggressive vibe. Look for things to get considerably wilder if Subaru decides to build an STI version.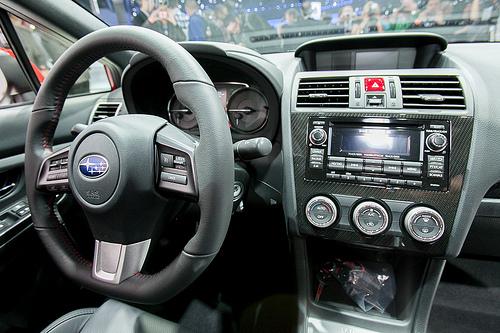 The cabin doesn't differ much from the Impreza's, but that's alright because I like the simple, functional layout. The new sport seats are comfortable and not overly confining, and the WRX-specific flat-bottom steering wheel has a premium feel. The sedan on the show floor had a six-speed manual, and the shifter's throws are short and precise. It works with a clutch pedal that's fairly light.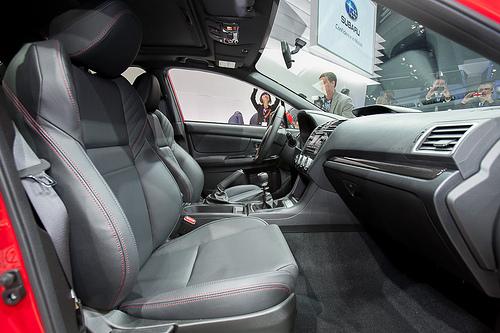 The backseat is nearly as roomy as the front with quite a bit of legroom for adult passengers. The bench seat is at a comfortable height, too. Compact cars might have a reputation for cramped backseats, but for the WRX and others in the class, that's not the case.