2015 Volkswagen e-Golf: Up Close
The Volkswagen e-Golf doesn't look a lot different from the regular Golf. It has the same crisp lines and tidy profile, but its few unique elements like blue-colored accents and C-shaped LED daytime running lights will be easy to miss. From a design perspective, it's the anti-Nissan Leaf.
More 2013 Los Angeles Auto Show Coverage
California drivers will be able to put a white carpool-lane sticker on it, which might be the most important exterior feature of all.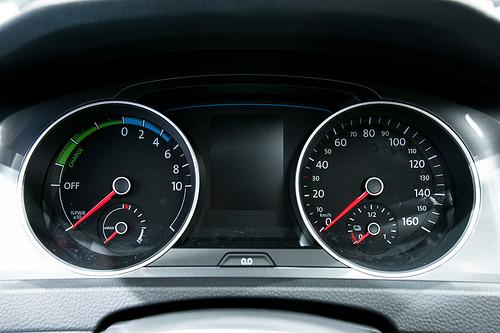 It's much the same story in the cabin. Familiar controls and displays have been adapted to the electric powertrain to make the learning curve low. The most adventurous styling flourish is the blue trim on the seat fabric, steering wheel and doors.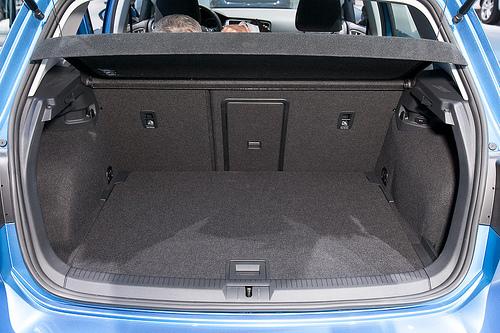 The electric drivetrain packaging, however, is pretty impressive. The electric motor and power controls are under the hood, but the lithium-ion battery pack under the seats doesn't encroach at all on passenger or cargo room. There's even a compact spare tire under the cargo floor. It's considerably better integrated than the battery pack in the Ford Focus Electric that significantly reduces available cargo room.