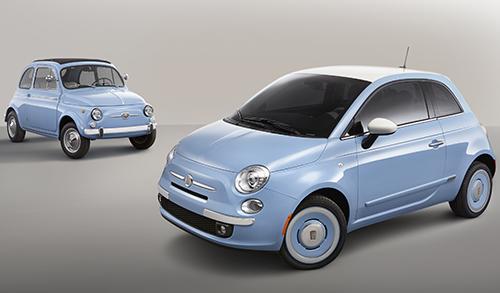 On July 4, 1957, the introduction of the Fiat Nuova 500 marked the beginning of the automaker's mission to provide an efficient, affordable car for the masses of Italy during the nation's post-World War II recovery. Now, the automaker is dipping into the nostalgia well with the limited-run, vintage-styled 2014 Fiat 500 "1957 Edition." It is set to arrive in spring 2014, which is 38 years after the last Nuova 500 hatchback rolled off the line in 1975; pricing will be announced closer to the launch.
Fiat says the two-door 1957 Edition is meant to be evocative of the romance surrounding Italian cars, brands, fashion and design.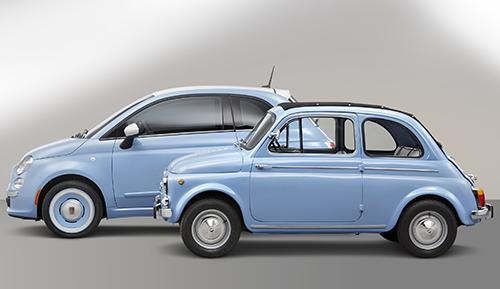 Based on the 2014 Fiat 500 Lounge model, the 1957 Edition adopts a vintage look using classic exterior colors including Bianco (white), Verde Chiaro (light green) or exclusive Celeste (blue) paired with a signature Bianco roof and mirror caps. That's in addition to a retro 16-inch wheel design with a wide chromed lip, body-colored accent and large center cap with a historic Fiat emblem, as well as front and rear throwback badging. The nostalgic artisanal theme continues inside with Avorio (ivory) interior contrasted by Marrone (brown) leather seats with accent stitching; Grigio (gray) door panels with unique Avorio inner panels; and Marrone door armrests and a gearshift boot color-keyed to the seats.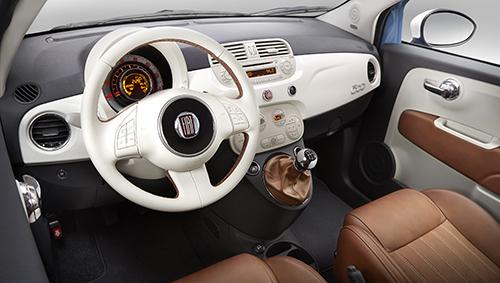 Like the current Lounge trim on which it's based, the 1957 Edition is powered by a 1.4-liter four-cylinder that's good for 101 horsepower and 98 pounds-feet of torque, and Fiat says it'll get an estimated 31/40 mpg city/highway. The engine is mated to a standard five-speed manual or optional six-speed automatic transmission, and it includes a selectable Sport mode for more aggressive driving dynamics.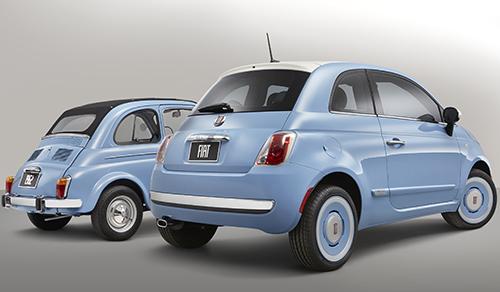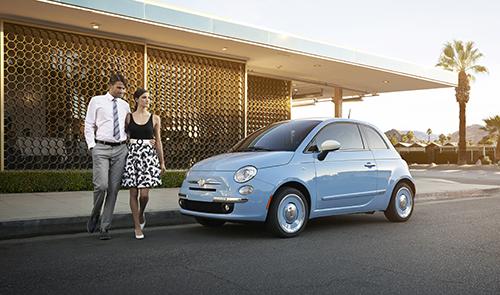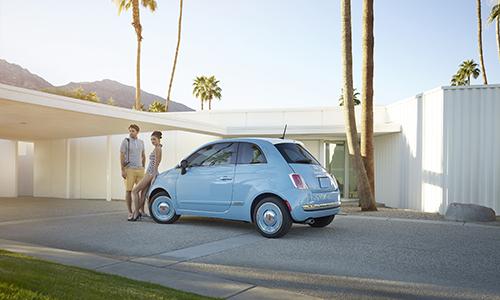 Related
Research the 2014 Fiat 500
Fiat Gets Naughty With Special Edition 500
More Fiat 500 News on Cars.com