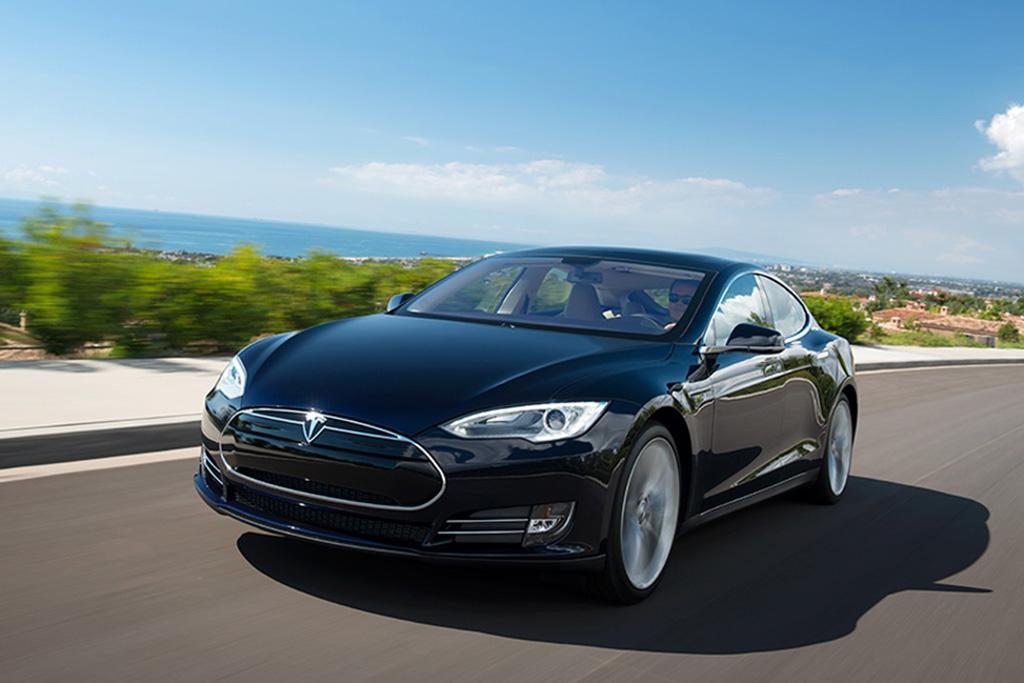 Q: How quickly does the Tesla Model S' battery charge?
A: The Model S offers a choice of lithium-ion battery packs, a standard 60 kilowatt-hour battery or a more expensive, more powerful 85-kwh unit. How long it takes to recharge a depleted battery depends on whether the Model S has one or two onboard chargers and the source of the electricity.
Tesla says the 60-kwh battery provides a range of up to 232 miles (the EPA pegs it at 208 miles), and the 85-kwh battery (a $10,000 option) provides up to 300 miles (the EPA puts it at 265 miles). Here are some examples for recharging times: With a single onboard charger plugged into a standard 110-volt outlet, Tesla says you will get 5 miles of range for every hour of charging. From zero to 300 miles would take about 52 hours at that rate. With a single charger connected to a 240-volt outlet, which Tesla recommends, the pace speeds up to 31 miles of range for each hour of charging, and a full 300-mile charge takes less than 9.5 hours.
Step up to twin chargers on the car and connect to a 240-volt, high-power wall charger (an extra-cost charging unit, not just a 240-volt line) and the charging speed zooms to 62 miles of range per hour, and the total charging time drops to under 4 hours, 45 minutes.
Really in a hurry? Stop at a Tesla Supercharger station and you can top off the tank with 300 miles of range in just an hour, as long as your Model S is configured with Supercharger capability If a Supercharger station is out of reach, most public charging stations can recharge the Model S at the rate of 22 miles of range per hour of charging.
You can learn more about the Model S in our review of the 2012 model, here. When that review was written, Tesla was planning to offer a less-expensive model with a 40-kwh battery, but that model and battery were cut from the lineup.
Related
2012 Tesla Model S Review
Research the 2013 Tesla Model
More Tesla Model S News