Kia Charges Into 2014 With Soul EV
Kia says its Soul is electrified. The automaker today announced that the Soul EV — its first all-electric, zero-emissions vehicle marketed outside Korea — will go on sale next year in the U.S. It will use the second-generation 2014 Soul's platform and have a target range of 120 miles on a full charge of its 27 kilowatt-hour lithium-ion polymer battery pack. Kia said the single-speed, front-wheel-drive car's electric motor will be good for 109 horsepower and 210 pounds-feet of torque, with a zero-to-60-mph time of less than 12 seconds and a top speed of about 90 mph.
The automaker says the new efficiency won't come at the sacrifice of practicality or driving fun. "Although it is Kia's first globally sold all-electric vehicle, the Soul EV is our second-generation battery electric vehicle and significantly benefits from the in-depth knowledge gained during development of the Ray EV sold in Korea," said Orth Hedrick, Kia's executive director of product planning, in a statement.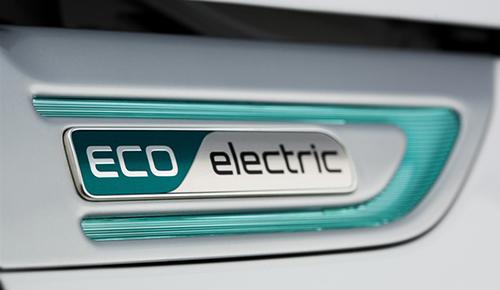 The Soul EV will recycle back into the battery energy generated while coasting and braking, and will be chargeable on any standard outlet. Kia said recharging time on a 240-volt outlet is five hours and 25 minutes on a 100-kilowatt "fast" charger. Available features will include projection-type headlights, LED positioning lamps, LED rear combination lamps, 16-inch alloy wheels and an 8-inch multimedia display screen. No word yet on pricing.
Related

More Hybrids/Alternative Fuels News on Cars.com
Research the 2014 Kia Soul

Honda to Debut Fuel-Cell Electric Vehicle Concept at 2013 L.A. Auto Show