NHTSA: Traffic Deaths Fell 4.2 Percent in First Half of 2013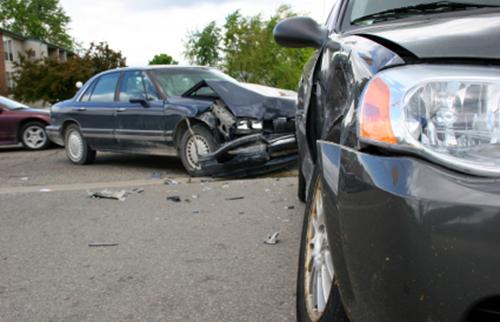 A new analysis by the National Highway Traffic Safety Administration estimates 15,470 people died in the U.S. from traffic incidents in the first half of 2013 — down 4.2 percent from the first half of 2012. A fraction of that comes because Americans traveled by car less, with vehicle miles traveled down 0.1 percent. Add it all up and NHTSA says deaths per 100 million vehicle miles traveled fell to 1.06 during the first half of this year. That's down from last year's 1.10 per 100 million vehicle miles traveled.
It puts this year's traffic-death toll on track to land around 32,500, based on comparisons between the first-half and full-year numbers from 2005 to 2012. That would make 2013 the year of fewest traffic deaths since 2011, when NHTSA says traffic deaths hit a 60-year low. It's a far cry below the mid-2000s, when more than 40,000 annual traffic deaths were routine. In that era, deaths per million vehicle miles traveled were in the 1.3-to-1.4 range, the agency reports.
"It is too soon to speculate on the contributing factors or potential implications of any changes in deaths on our roadways," NHTSA said in a statement, but we should note that improving crashworthiness and more safety features play a part — especially the all-important electronic stability system, which the government required on all light-duty vehicles for the 2012 model year and beyond. As recent as 2006, such systems came standard on less than half of all new vehicles, according to the Insurance Institute for Highway Safety.
Related
NHTSA Predicts Traffic Deaths Down in 2013
Latest NHTSA Crash Tests Yield Mixed Results
More Safety News