Used-Car Prices Fall to Lowest Point This Year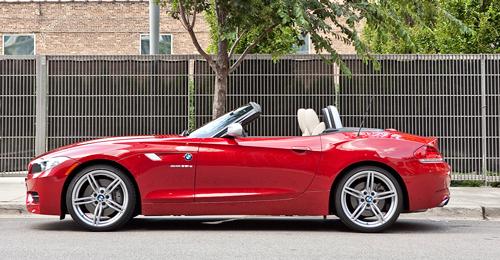 Late-model used-car prices set a new low in November with the average price on Cars.com coming in at $22,069 — $112 lower than last month. The half percent price drop from October was the largest change since June of this year.
Prices for used luxury cars continued to see the biggest declines, taking the top four spots in November. The BMW Z4 led all models with a 3.6 percent price drop to $38,689. The asking price for the BMW roadster has been falling by more than $1,000 each month since August, perhaps a reflection of the upcoming winter months. Following the Z4 was the Audi A6, Infiniti M37 and BMW 128i, all of which experienced price drops in excess of 3 percent.
There weren't many models with price gains this month — just eight models met our 500-car inventory criteria — and the gains were relatively modest. It's another sign that consumers have a strengthening hand when shopping for a used car.
In another case of the changing seasons potentially affecting pricing, the all-wheel-drive Subaru Impreza small car registered the biggest price increase, up 1.7 percent to an average of $19,579. Half of the models with the biggest price gains were full-size pickup trucks and vans, perhaps reflecting greater interest in these models with gas prices on the decline in recent months.
The charts detail the used cars from the 2010 to 2012 model years with the biggest price drops — as well as those with the biggest gains. To be eligible for the lists, a model had to have 500 cars in Cars.com's national inventory.

Source: Cars.com used-car listings, 2010 to 2012 model years
Related
Used-Car Prices Cool Down
Gas Prices Continue to Fall, Move Closer to $3
Used Cars for Sale