2014 Audi Q5 TDI: Family Review Checklist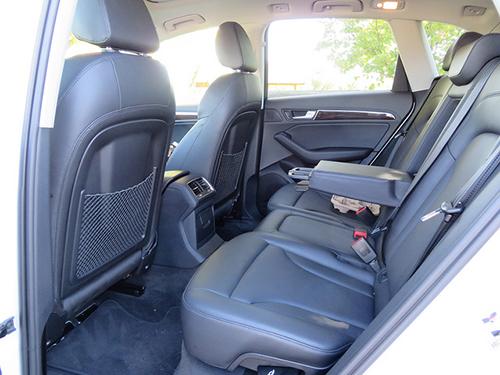 In all aspects of my daily driving needs, the 2014 Audi Q5 TDI worked for me and my family of four. The compact crossover indulged the race-car driver in me, as well as my practical kid-chauffeur. While it's more sporty than posh, I felt spoiled during my weeklong test drive.
But wait, doesn't TDI mean it's some sort of diesel contraption? Yes, it's a diesel, and it packs a punch in the get-up-and-go department. The 240-horsepower, turbo-diesel 3.0-liter V-6 makes 428 pounds-feet of torque. It's a beast and I couldn't help but lead foot it everywhere I went. Despite my spirited driving, I managed to average 27.4 mpg during my weeklong test drive; that's right on track with the EPA's 24/31/27 mpg city/highway/combined.
The clean-diesel engine wasn't loud, but I still turned it off in the drive-through; I didn't find the engine noisy from inside the Q5, either. The Q5 handles like a dream. There was hardly any body roll; the braking was spot on, and steering was solid.
What I liked most was the Q5 was large enough to pull family duty, but it wasn't too big to easily navigate parking lots. My son could throw his hockey bag in the cargo area without working the space like a puzzle. The Q5 TDI has 29.1 cubic feet of space behind the backseat, which bests its competitors, the 2014 BMW X5 (22.9) and 2014 Mercedes-Benz GLK-Class (23.3). The Q5 has a 40/20/40-split folding backseat; I folded down the smaller middle section to accommodate my son's hockey stick and daughter's lacrosse stick. What I liked best was the cargo area's under-floor storage that was deep enough to hold muddy boots and not just slimmer items.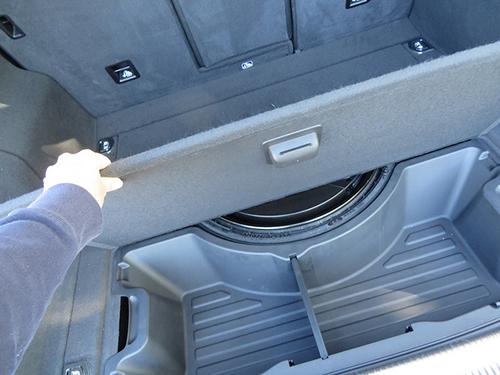 My 9-year-old daughter and 11-year-old son both found the Q5's backseat to be comfortable with plenty of legroom for their ever-growing legs. The Q5 has 37.4 inches of rear legroom, which again beats its competition: The rear legroom in the X5 is 36.6 inches and 35.1 inches in the GLK-Class. For parents of younger kids, the Q5 has two sets of exceptional lower Latch anchors. They sit out in the open and are easy to use — just remove the hard plastic cover. Both forward- and rear-facing child-safety seats fit easily into the Q5.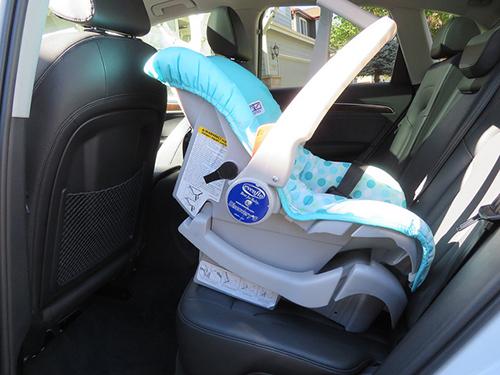 Climbing in was easy for my older kids, but younger ones will need a boost from parents. The good news is the roofline is high, so you won't hit your head when helping the kids into the backseat.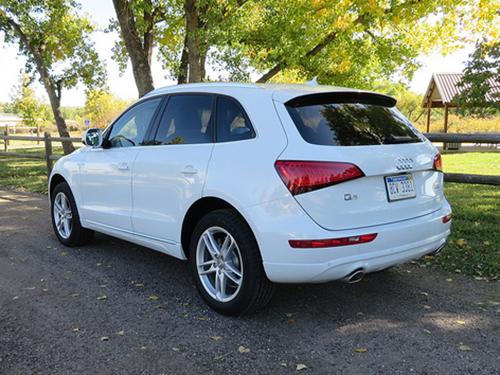 The Q5 handled a reasonable amount of personal items, including lots of water bottles in the door pockets. The cupholders are on the small side, so your Big Gulp shouldn't remain unattended in one. The glove box in my test car was air conditioned, and it had a netted pocket next to the USB input to hold my device in place.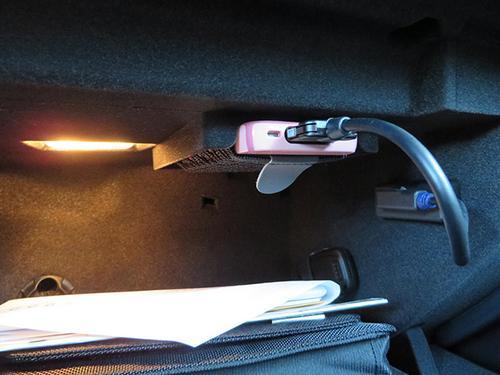 The 2014 Q5 may not be great for a large family, but for mine and our needs, it was a wonderful option.
Related
Research the 2014 Audi Q5
Hypermilers Shatter Audi TDI Fuel-Economy Figures
More Family News