2014 Honda Odyssey: Family Review Checklist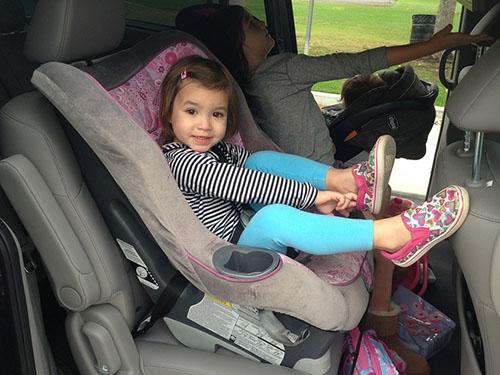 The 2014 Honda Odyssey is the minivan that even hipsters like. It's true; even my childless friends — the ones with asymmetrical haircuts and glasses that are worn only for looks — complimented the Odyssey during my weeklong test drive. If those without children can see the benefits of this minivan, imagine how this mother of three felt during the test drive.
In addition to a refreshed exterior, the 2014 Odyssey has best-in-class fuel economy and seating for eight. When it comes to family-friendly transportation, the Odyssey is as good as it gets.
My test van, the top-line Odyssey Touring Elite, had a standard 248-horsepower, 3.5-liter V-6 engine. Even though I was often carting around a gaggle of little people and all their gear, the Odyssey handled freeway on-ramps with ease. The Odyssey gets an EPA-estimated 19/28/22 mpg city/highway/combined. I averaged 22 mpg during my week driving the Odyssey.
The Odyssey's interior is nearly flawless when it comes to family-friendly design. My 5- and 3-year-old daughters were able to open their own doors and climb in unassisted. As we got settled in the Odyssey, we quickly felt at home. The girls pulled up the integrated sunshades and turned on their favorite movie on the rear entertainment system's impressive 16.2-inch-wide screen; I didn't hear from them the entire week I test drove this beauty. Combine all that with about a bazillion cubbies and cupholders and I reached a level of mom-blissdom I didn't know existed.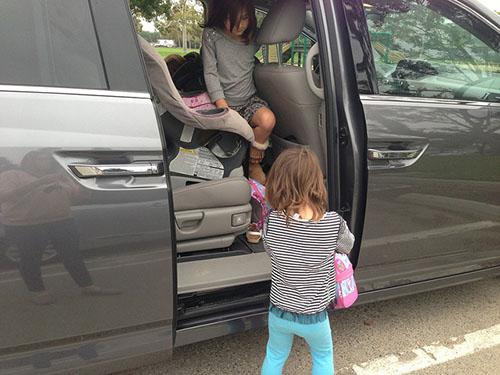 With comfortable seating for eight, there really is room for the whole family and then some. My test car had three sets of lower Latch anchors in the second row, and I was able to fit all three of my girls' child-safety seats there, which is my preferred setup since my daughters are young and need to be within arm's reach. Should I want to install car seats in the third row, there are two sets of Latch anchors. Thanks to exposed anchors, car-seat installation was a breeze.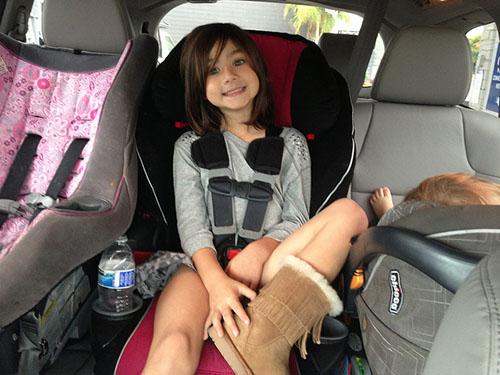 The Odyssey has a spacious third row that could sit three adults comfortably. As long as a child-safety seat isn't installed in the second row's outboard seats, it's easy to get to the third row by tumbling the second-row seats forward.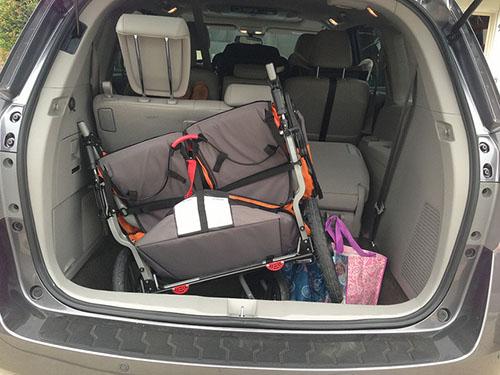 With 38.4 cubic feet of cargo space behind the third row, I had more than enough room for my double jogging stroller as well as some grocery bags. The Odyssey has more third-row cargo space than the Nissan Quest (25.7) and the Dodge Grand Caravan and Chrysler Town & Country (33.0). The Toyota Sienna has 39.1 cubic feet of cargo room behind the third row.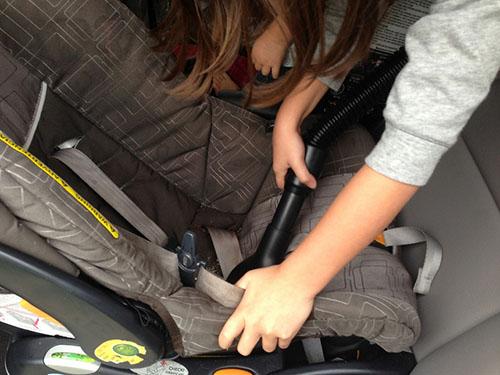 For 2014, Honda partnered with Shop-Vac for a long-awaited in-car vacuuming system, dubbed HondaVac. It's only available on the top-of-the-line Touring Elite trim. Not only was the HondaVac powerful enough to clean up after my three ragamuffins, but also it was easy enough to use that my 5-year-old had the entire minivan and three car seats vacuumed in less than 10 minutes.
If the Odyssey's stylish and family-friendly ways aren't enough to entice you, consider that it's the first minivan to be ranked a Top Safety Pick Plus by the Insurance Institute for Highway Safety. It earned the top score of good in IIHS' five tests.
With its good looks combined with family functionality, the 2014 Honda Odyssey has made it to the top of my must-buy list.
Related
Suction Wars: The HondaVac Versus My DustBuster
2014 Honda Odyssey Video
More Family News