2014 Toyota Venza: Family Review Checklist
I'm just going to say it: The 2014 Toyota Venza isn't much of a looker. Some call the Venza a wagon while others say it's a large hatchback, but it's certainly not a head-turner.
If you can get past the Venza's exterior, there's a lot to like about it, including its roomy interior.
The Venza has a 181-horsepower, 2.7-liter four-cylinder as well as an available 268-hp, 3.5-liter V-6. I drove an all-wheel-drive Venza Limited V6 with, that's right, the V-6 engine. It gets an EPA-estimated 18/25/21 mpg city/highway/combined. I managed to average 22 mpg in my weeklong test drive.
The Venza's tall doors make it easy to get smaller kids in and out of child-safety seats without causing parental back pain. The doors open wide though, so as kids get older and open the doors on their own, they may be prone to hitting other cars with them in parking lots. However, those same wide-opening doors can really help passengers with limited mobility.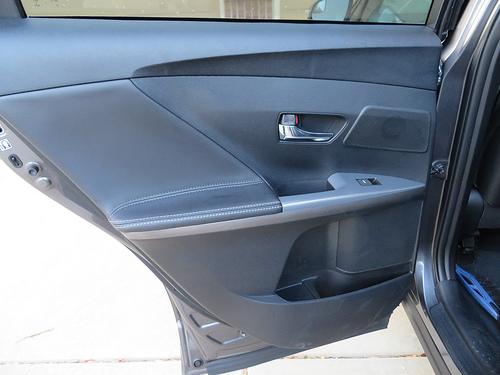 The interior is the Venza's happy place. First of all, there's storage galore for the driver and front passenger. A huge center console can house a small purse, and the top slides back and forth for coverage and flexibility. I also liked the Venza's gadget cubby; the jacks and inputs are accessible through the bottom of the cubby, keeping the cords hidden. The front row also has door bins that can house two water bottles and a few other small items.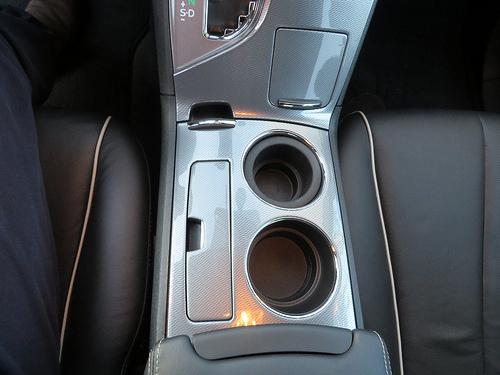 The front cupholders have rubber gaskets that I could do without because they tend to grab on to the cup and not let go. Certainly in a vehicle with such clever storage options there's a more elegant solution.
There's seating for five in the Venza, but it could be a tight squeeze for an adult in the backseat's middle position, though an older child should fit well enough for short rides. The Venza has plenty of rear legroom with its 39.1 inches of space. That's better than its competitors, Honda Crosstour (37.0) and Subaru Outback (37.8), but the Ford Edge beats it with 39.6 inches.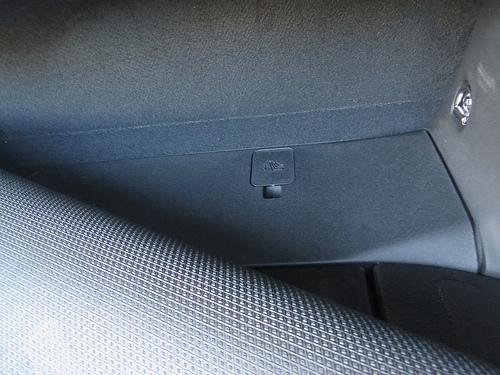 Child-safety seats fit well in the Venza, and the two sets of lower Latch anchors are easily accessible. However, the tether anchors are another matter. They're on the cargo area's floor under a carpet mat, which isn't ideal.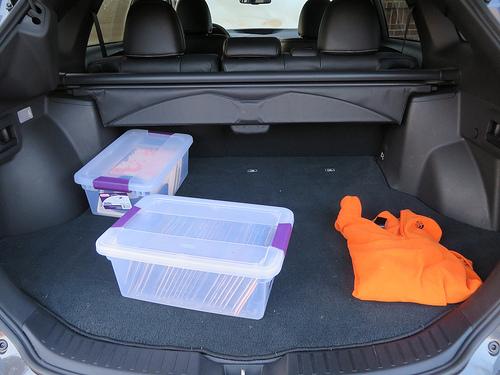 The 36.2-cubic-foot cargo area held my son's hockey bag without any problems, which was a relief. The Venza bests the Edge (32.2), Outback (34.3) and Crosstour (25.7) in cargo space. His hockey stick had to be wedged in the split of the 60/40-folding backseat; that's a better setup than having it hang over the tops of the rear seats, whacking the kids in the face. My test car's standard power liftgate made life easier when I had groceries to load in the cargo area, though the load floor was a little high.
The Venza is a great option if you can get past its exterior. Now that my kids and most of their friends are out of child-safety seats, it's a solid hauler for smaller families.
Related
Research the 2014 Toyota Venza
Handy Features Can Aid Limited-Mobility Passengers
More Family News