2015 Ford Mustang Convertible Revealed Via Twitter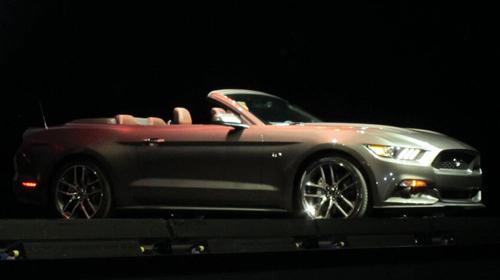 While the automotive world is in a frenzy over the first information and images of the 2015 Ford Mustang coupe, Ford's United Kingdom arm revealed a somewhat blurry image of the convertible version on its Twitter page (above).
There have been no other images of the convertible released yet, and the only information from Ford on the droptop was in the initial release:
"Mustang convertible drivers will appreciate the standard multilayer insulated cloth top that gives the car a more upscale appearance and a quieter cabin. The new top lowers twice as fast as before, and has a sleeker profile when folded for open-air motoring."
UPDATE 11:43 a.m.
Ford's Scott Monty tweeted this second image — also blurry — earlier this morning.
We'll have more information on the convertible Mustang as soon as it is released.
Check out the rest of our 2015 Ford Mustang Coverage: