Navigating Airports With Car Seats? Here's Gear That Helps
Having kids means hauling lots of stuff. This becomes apparent when flying with children. Parents need to carry snacks, toys and more to try and keep them occupied during the flight, and if the kids are young enough, parents also need to haul the child's Federal Aviation Administration-approved convertible or infant-safety seat. Let's face it: Hauling car seats and your children through a busy airport is insufferable. The good news is there are contraptions to help make the hauling part easier. Hopefully the kids will follow suit.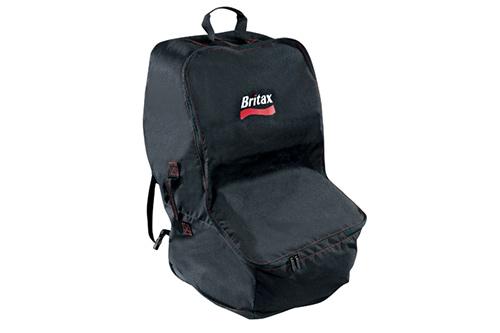 Of course, I've seen parents use black-plastic trash bags to keep their child-safety seats contained when navigating airports. The price is right.
Kids who ride in booster seats in the car don't need to use them in airplanes, according to the FAA. That doesn't mean that you won't need the booster seat once you get to your destination. Sure, you can check the booster before you begin the trek to the gate, but that can get pricey when considering airlines fees.
Two booster seats make travel easy. The BubbleBum ($39.95) is an inflatable backless booster seat that's received the top rating of Best Bet from the Insurance Institute for Highway Safety. The Safety 1st BoostAPak booster seat ($69.99) folds into a kid-sized backpack that lets your kids help out in the hauling of car seats. It's about time.
How do you handle hauling your child-safety seats through airports? Tell us in the comment section below.
Related
Car Seat Basics Part Two: From Infant to Convertible Seat
Bubble Bum Inflatable Booster Seat Does the Job
More Family News