Toyota Promises Camry Safety Fix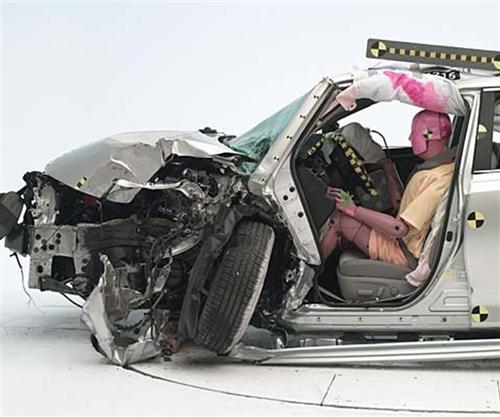 We already know that Toyota is planning to update its midsize sedan for the 2015 model year, and now we know why. The Detroit News is reporting that the automaker plans to change its best-selling sedan to address the Camry's poor crash test scores.
The 2013 Camry failed the Insurance Institute for Highway Safety's newest and toughest test, the small front overlap crash, receiving a poor rating. However, Bill Fay, head of the Toyota division in the United States, stressed that the sedan is still an IIHS Top Safety Pick. Cars need to score good in the conventional front, side, rear and roof-strength tests to earn the Top Safety Pick designation, but have to pull in an acceptable or better in the small front overlap test to get the new Top Safety Pick Plus award.
"The engineering side of the company is busy working on the car to make some modifications to it so that it will do better in the SOL [small overlap] tests," Fay told the paper.
Toyota has some compelling reasons for the fix. Consumer Reports recently removed the Camry from its list of recommended cars and the sedan's main competitor, the Honda Accord, aced the IIHS' crash tests.
The Camry's poor crash test performance doesn't seem to be affecting sales, however; Toyota sold 30,376 Camrys in November, up from last November's 28,765 units.
Related
Toyota exec vows to fix Camry concerns (The Detroit News)
Toyota Plans Updated Camry Next Year
Honda Shines, Toyota Falls in Latest IIHS Crash Tests