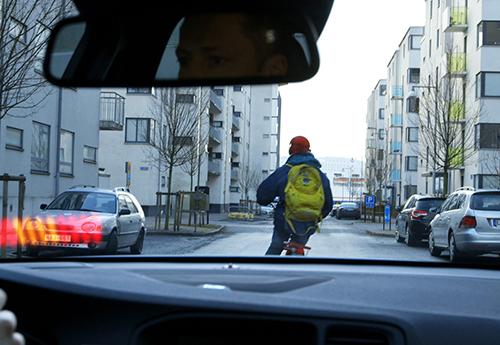 Volvo is known for its forward-thinking safety features, and the automaker seems determined to keep up its reputation with its Pedestrian and Cyclist Detection system. While Pedestrian Detection has been in Volvo's lineup since 2010, Cyclist Detection is new. The all-new Volvo V60 wagon will be among the cars in the Swedish automaker's lineup to offer the system.
I was able to check out the V60 wagon at the 2013 Los Angeles Auto Show. This good-looking wagon's family appeal has increased with the addition of this new safety system.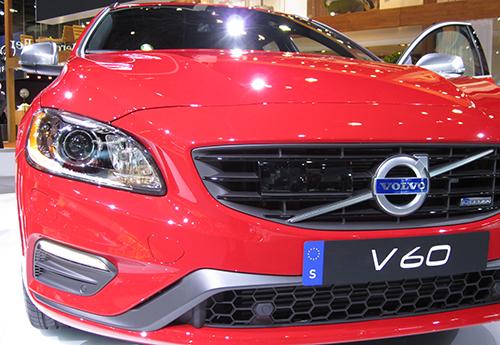 The Pedestrian and Cyclist Detection system is an extension of Volvo's City Safety, which helps prevent collisions by monitoring the speed and distance between your car and the car in front of you and automatically braking to prevent a collision.
With the new system, Volvo has expanded the technology, enabling the sensors to register pedestrians and cyclists. This is huge news, parents. How many times have we sweated it in school's pickup lane when a child darts out right in front of your car? What about the kids on the block learning to ride their two-wheelers, posing a safety hazard or two as you're returning from the grocery store? Volvo's new Pedestrian and Cyclist Detection feature is not only smart enough to make a distinction between the two, it can alert you and brake, if needed, to prevent a crash.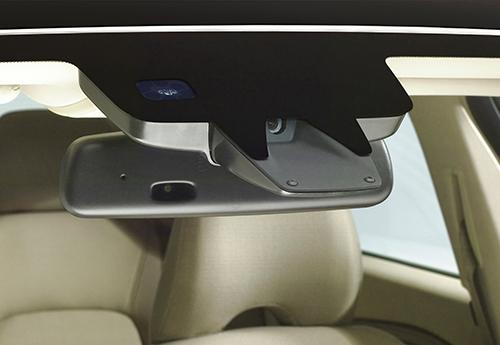 The system works with a rearview-mirror-mounted camera and a radar unit in the grille. If you're approaching a person on foot or a bike or a car too quickly, warning lights flash. The system will appear on the V40, S60, V60, XC60, V70, XC70 and S80 in mid-May.
I know, I know — we should keep our eyes on the road and watch out for this stuff on our own, right? Of course, but it doesn't hurt to have technology backing you up. Personally? I can't wait to see if the Pedestrian and Cyclist Detection system works with shopping carts.
Related
Can the Volvo V60 Bring Families Back to Wagons?
2014 Volvo V60 Photo Gallery
More Family News