What Car Would You Buy if You Won Mega Millions?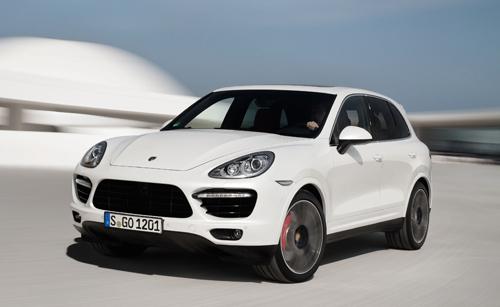 Way back in 2012 we surveyed our editors to find out what dream car they would purchase if they won the then record Mega Millions jackpot that was north of $500 million. Sadly, none of us won that jackpot to put our money where our dreams were.
What Car Would You Buy if You Won Mega Millions? (2012)

With today's Mega Millions Jackpot at more than $580 million we polled the crew yet again to see if those dream cars have changed at all. And with any luck — approximately 1 out of 259 million — one of us will be driving around in something shiny and new on Wednesday.
Let us know what car you would buy with the winnings in the comments below.
Aaron Bragman, Detroit bureau chief
"My overall pick would be a Ferrari 458 Italia Spider. Red, of course, black top. If you win a lottery, you HAVE to buy a Ferrari, it's required!
"Also in my new garage:
"Lyonheart K Coupe: expected mid-2014ish, but I can wait."
"Porsche Cayenne Turbo S (pictured above): for hauling people around in and grocery shopping; I'm just not a fan of Land Rovers."
"Campagna V13R: not technically a car, but still on my list."
"A 1956 Lincoln Continental Mark II: Frank Sinatra, Elvis Presley, the shah of Iran, Nelson Rockefeller, Henry Kissinger and ME!"
"A 1969 Mercedes-Benz 280 SL Pagoda: a '60s icon, maybe the best-looking Benz SL ever."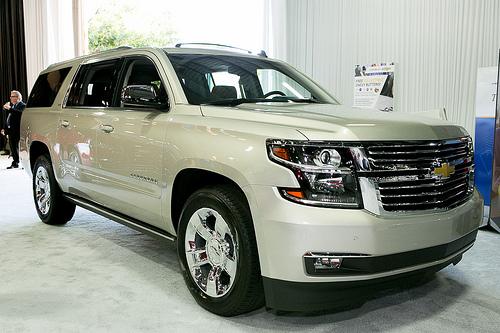 Jen Burklow, copy editor
"For an everyday driver, I'd like the Audi SQ5 — I recently drove it for a night and fell in love. Then ... to haul our boat, the family and the dogs to the lake home we'd buy, I think the Chevrolet Suburban (above) would work nicely. And why not an Airstream recreational vehicle? It would be great for cruising the country to see the national parks, and I'd, of course, treat my husband to a two-seater speedster of his choice."
Joe Bruzek, road test editor
A "1965 Chevrolet Biscayne. Appearance-wise stock, but with a honkin' late-model engine — add a turbo or two — modern suspension and tons of new go-fast tech in an old shell."
Kelsey Mays, consumer affairs editor
"You can keep all those exotics. If I had to pick a single car, a Porsche Cayenne Turbo S. It was 7 degrees this morning with standing snow in front of my garage. Obscene wealth doesn't eliminate trips to Home Depot, Midwest winters or carrying passengers."
Eric Rossi, assistant managing editor/multimedia
"Sticking with the Italian theme from last year, I would go for a Pagani Huayra: $1.3 million, 730 horsepower and a top speed of 231 mph. A diesel Toyota Hilux for weekend work, and I would track down, buy and restore my first 'car,' a 1990 Toyota SR5 pickup."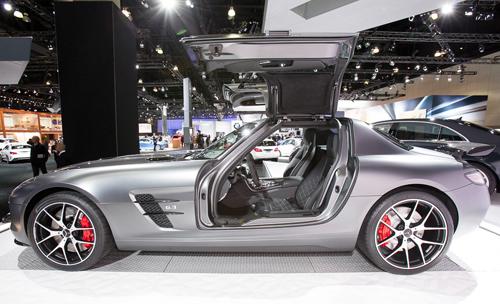 David Thomas, managing editor
"I'm still sticking with my pick from last year of a Mercedes-Benz SLS AMG 63 (above). I guess I would be getting the GT Final Edition ... although I don't know if I'd go with the matte gray paint scheme from the L.A. Auto Show. However, red doesn't really work with that carbon fiber roof in my opinion. What's a millionaire to do?"
Kristin Varela, senior editor/family
"One of the most memorable test cars of all time for me is the Audi R8. I love that it feels like such a departure from my normal mom-driving life, yet it's friendly enough to actually putt around town in. Then, I might buy a Tesla Model X as my family hauler. I haven't tested any Teslas, but heck, if I had mega millions to blow, why not just do away with convention and buy it before taking it for a test drive?"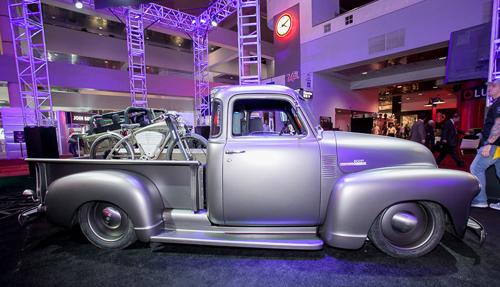 Mark Williams, editor PickupTrucks.com
"In no particular order:
"A 2014 American Expedition Vehicle's Jeep Brute double cab (3.6-liter V-6; eight-speed) — amazing rock crawler with T-top roof."
"A 2014 Ford F-150 SVT Raptor crew cab (6.2-liter V-8; six-speed) — big horsepower and monster wheel travel."
"Icon Ultimate Thriftmaster (small-block V-8; six-speed) — classic Chevy design with Corvette underpinnings (pictured above)."
"A 2006 International Commercial Extreme Truck (DT466; five-speed) — big-rig look and feel with a one-ton pickup bed."
"Global Expedition Vehicle UXV-550 (6.7-liter V-8; six-speed) — heavy-duty world expedition traveler/motorhome."
"And with any change left over, I'd buy a 2014 C7 convertible."