2014 BMW 3 Series Gran Turismo: Up Close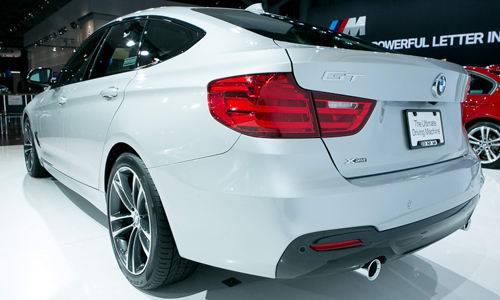 The new BMW 3 Series Gran Turismo is a much sleeker car than its larger sibling, the 5 Series Gran Turismo. Its profile more closely resembles a coupe's, and the car lacks the abrupt finish at the rear that the 5 Series GT possesses. Unlike the 5 Series, fans of conventional wagons aren't out of luck as the 3 Series is still offered in the sport wagon body style.
More 2013 New York Auto Show Coverage
The cabin is roomier than the sloping roofline suggests, and the backseat is especially accommodating for adults. Legroom is up 2.8 inches compared to the 3 Series sedan and sport wagon, and you can tell when you get in. There's enough room to stretch your legs a bit, unusual in this part of the luxury segment. The 3 Series GT is a bigger car than the sport wagon, measuring nearly 8 inches longer overall.