2014 BMW 3 Series: What's Changed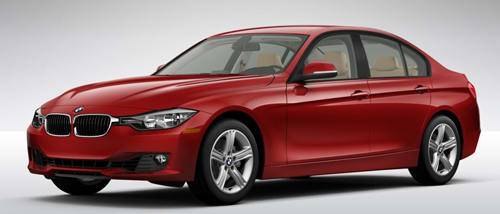 Most significant changes: New 328d model with 2.0-liter diesel engine
Price change: Unchanged on 320i models; $50 to $250 higher on others
On sale: 2014 versions of all 3 Series sedans are available
Which you should buy, 2013 or 2014? 2013
The 3 Series sedan is again available with a diesel engine after a three-year hiatus, making it the most significant change to the model lineup for 2014.
The 328d comes with a twin-turbo 2.0-liter four-cylinder diesel that generates 180 horsepower and 280 pounds-feet of torque. The engine teams with an eight-speed automatic transmission; stop-start technology and regenerative braking are standard; and rear- and all-wheel-drive versions are available.
EPA estimates are 32/45 mpg city/highway for the rear-wheel-drive 328d and 31/43 for the all-wheel-drive 328d xDrive.
All 3 Series sedans except the Active Hybrid 3 get a standard leather steering wheel, walnut wood trim and BMW's eCall emergency calling feature and TeleServices service reminder for 2014. Models with navigation will have a new iDrive rotary controller with an integrated touchpad. The hybrid sedan does get the standard leather steering wheel, but eCall and TeleServices are optional.
There will be no 2014 coupe or convertible for the 3 Series (2013 versions are still available). Both are moving to a new 4 Series designation. Wagon and Gran Turismo models of the 3 Series are back for 2014 with changes similar to those on the sedans.
The 328i is the most popular 3 Series sedan and is powered by a 240-hp, twin-turbo gas four-cylinder. About two-thirds of the 328i models at BMW dealers are 2013s, so there should still be plenty of last year's models available (ditto for the six-cylinder 335i).
With the 320i, which uses a naturally aspirated 2.0-liter engine, the opposite is true: The bulk of dealer inventory is 2014 models. If you're thinking of buying or leasing a 2013 version of the 320i to save money, don't wait too long.
Related
The $46,000 Sport Sedan Challenge
2013 BMW 3 Series Review
Research More Luxury Cars