2014 BMW 328i Gran Turismo: Family Review Checklist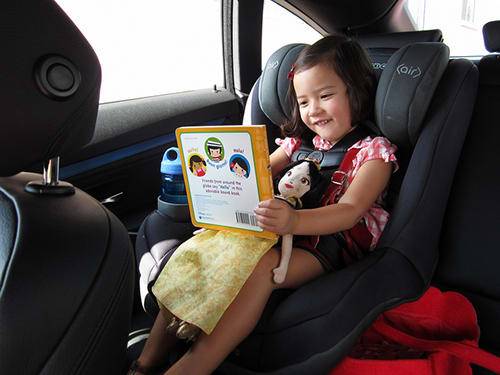 The 2014 BMW 328i Gran Turismo can be quite a tease for parents. It's an all-new hatchback variation on the 3 Series sedan. Its body style brings an added element of ease to families, and the increased cargo room and rear legroom is nothing to scoff at either.
For people who enjoy BMW's 3 Series sedan, the 328i GT could be the next practical step for them once kids enter the picture.
As I started formulating my pros and cons list for the Gran Turismo, I found it to be almost tit for tat. Drive experience? Pro. Fuel economy? Con. Cargo area space? Pro. Personal storage space? Con. For everything I loved about it, there seemed to be a counterpart I found ridiculous. And then, of course, there's its biggest family obstacle: the price. The 328i xDrive Gran Turismo I tested came with a $55,500 price tag.
Actually, the GT's price wasn't as surprising as what didn't come with it. I was shocked to learn there wasn't a backup camera in my test car. However, following right on the coattails of my displeasure came my adoration for the head-up display. I loved using it with the car's navigation feature; the turn arrows and instructions were projected right in front of me. I really missed that feature once my time with the GT was over.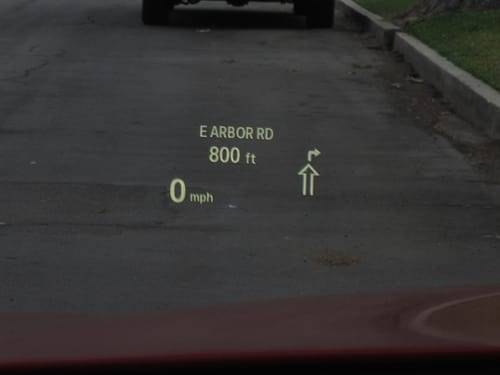 The most pleasant surprise was the cabin is so much roomier than the 3 Series sedan. The Gran Turismo offers 39.2 inches of rear legroom; that's 4.1 inches more than the sedan's 35.1.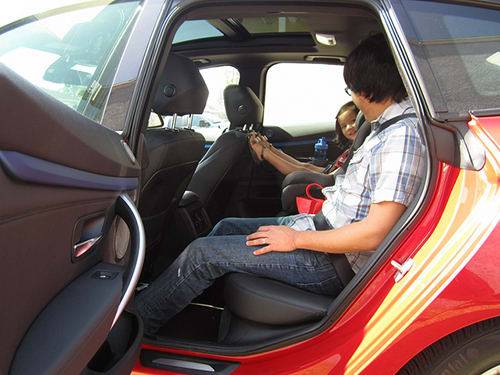 All that rear legroom makes car-seat installation easier, too. The 328i GT has two sets of easy-to-use Latch anchors. They sit behind flip-up plastic covers. My daughter's forward-facing convertible fit well in the GT's backseat, and rear-facing car seats will fare much better in it than in the sedan.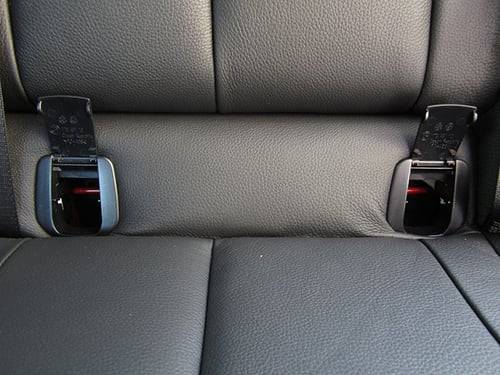 The hatchback's cargo area is also larger and offers 18.4 cubic feet of space behind the backseat; the 3 Series sedan's trunk has 13.0 cubic feet. There's 56.5 cubic feet of cargo space when the GT's 40/20/40-split folding rear seats are down, but if you can't lose a seat, there are large storage compartments underneath the cargo floor.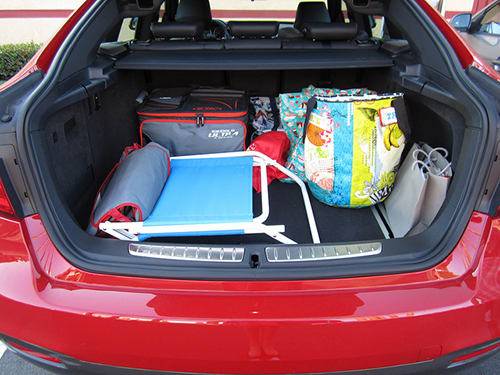 The 328i GT has a 240-horsepower, 2.0-liter four-cylinder engine that gets an EPA-estimated 22/33/26 mpg city/highway/combined. I wasn't pleased with the 17.2 mpg I averaged with a week of city driving, and just as you'd expect from any high-performance vehicle, it requires premium gasoline.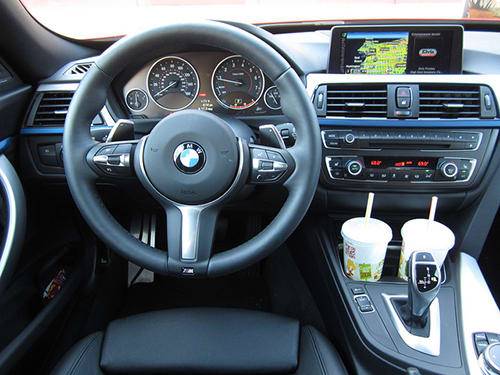 Personal storage in the cabin is a disappointment, too. The center console is laughably small. The front-row cupholders worked overtime to hold my keys, smartphone and sunglasses. This wreaked havoc during my late afternoon caffeine fixes when my stuff got displaced after a trip through the drive-through.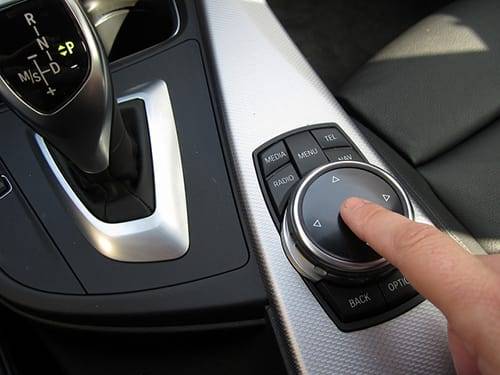 I was impressed by BMW's iDrive system with a touchpad on its knob controller. Using my finger, I was able to write on the touchpad to enter numbers and letters into the navigation system and to program radio stations and frequent locations for the preset buttons.
The BMW 328i Gran Turismo has a lot to offer families, but the pros equal the cons — rather than outweighing them.
Related
2014 BMW Gran Turismo: First Look
More BMW News
More Family News