2014 BMW 4 Series Convertible: Up Close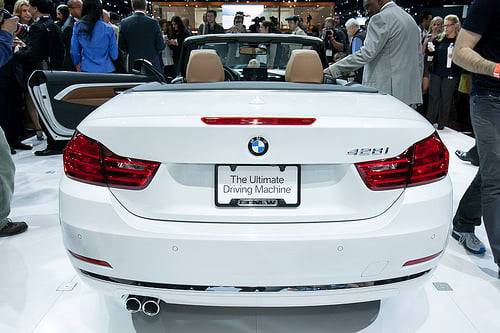 California is the perfect place to introduce a new convertible, with sunny warmth the normal condition for local residents. BMW agreed, holding the world premiere of the new 4 Series hardtop convertible at the 2013 Los Angeles Auto Show. Replacing the 3 Series convertible in BMW's lineup, the 4 Series convertible is a larger, more luxurious droptop that furthers the company's new naming convention-odd numbers for sedans, even numbers for coupes.
More 2013 Los Angeles Auto Show Coverage
Power up and push the convertible top button and you'll begin a mesmerizing process of steel origami as the three-piece hardtop folds and descends into the trunk. It only takes 20 seconds to drop the top and it is quite a sight to behold. The new top also features more sound insulation than the old 3 Series model, resulting in a quieter ride with the top up.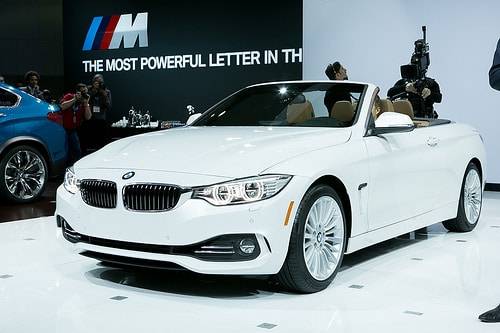 In person, the 4 Series' looks are largely improved by the disappearance of the top, with sexy lines uninterrupted from the aggressive front end through to the high tail. That high trunk lid contributes to decent trunk volume as well, with 13.0 cubic feet of storage with the top up and 7.8 cubic feet with the top down. A loading assistance feature helps move the stowed top up and out of the way when the trunk is opened, allowing for easier use of the available cargo room.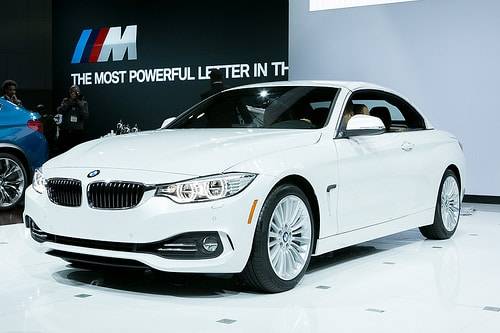 Top up, the look is less successful, with an abbreviated roofline look that suffers from multiple seams. It does not have the flowing grace of the coupe, but the trade-off for on-demand alfresco motoring is worth a little compromise in the silhouette. The new 4 Series interior is attractive, with copious use of leather and wood as would be expected in a luxury convertible. The larger dimensions of the new 4 are obvious inside with more room for all passengers, but as in most compact convertibles, rear-seat passengers will be happiest on shorter trips.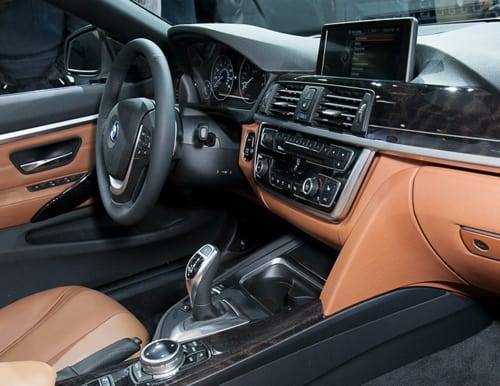 The only oddity in the new interior is the placement of the wide multimedia display screen, a floating, detached-looking panel sitting high above the center air vents on the top of the dashboard. Using the knob and buttons of the iDrive controller, which sits in front of the center console, is fine because the screen isn't likely to be smudged with fingerprints, but it lacks an integrated look with the rest of the flowing, organic shapes inside; it almost seems like an aftermarket unit tacked on by the owner. Still, its position high on the dash means drivers will not have to take their eyes off the road for long to use it.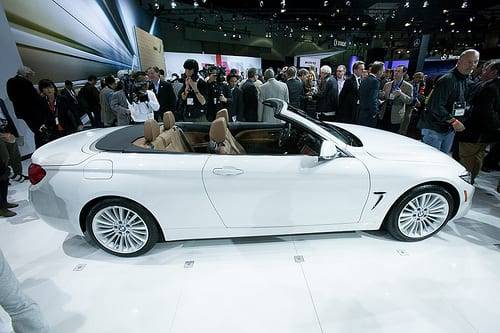 Winter may be coming, but you wouldn't know it here in L.A. Look for the 4 Series convertible to begin populating the hills and beaches of Orange County, Calif., and beyond in early 2014.