2014 BMW 4 Series Up Close, Photo Gallery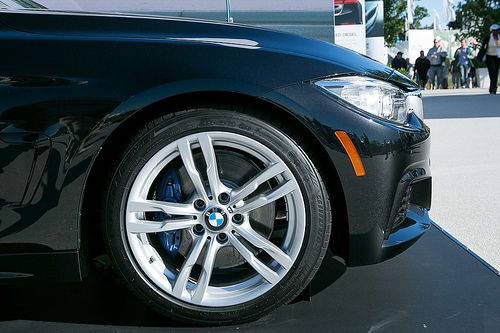 There's a lot of talk about BMW creating new nomenclature around what used to be the 3 Series coupe. This new 4 Series is a significant update on the two-door that used to wear a 3 on its deck lid, but it's no game-changer in the world of luxury coupes.
Don't get me wrong; it will likely exhibit performance chops along the lines of the 3 Series sedan that won our $46,000 Sport Sedan Challenge earlier this year, but it looked like too much of a sleeper when I caught up to it at last week's 2013 BMW Championship in Lake Forest, Ill.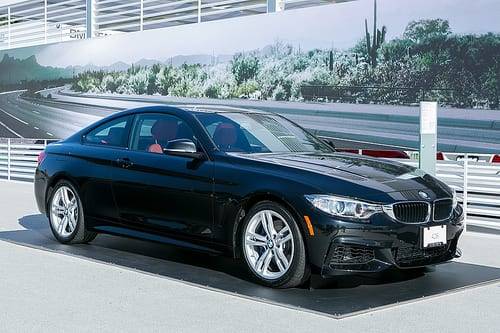 A new model from BMW should be a bigger deal than it's become, but after the X6, 1 Series, X1, Gran Coupes and GTs of the past few years, the 4 Series might be seen as ho-hum when it goes on sale next month.
It's hard to tell that BMW has made it wider than even the previous M3 coupe as well as lighter and lower to the ground with a low center of gravity.
The subtle design is made even subtler with a black paint job, which it wore on the display stand. With that dark color, the new side vents behind the front wheels, which caused such a stir when the model first broke cover online, are barely noticeable.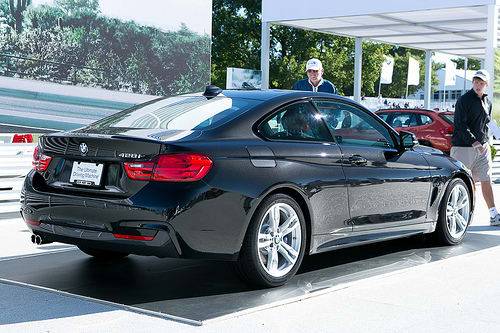 Indeed, the most improved angle is from the rear where the 4 Series loses much of the previous 3 Series two-door's trunk lid. Instead it almost appears to have the dimensions of a hatchback, but there is indeed a trunk back there.
Drop yourself into the driver's seat and you're staring at an interior that's incredibly similar to the 3 Series sedan, which is no surprise. The 4 Series does have an updated center display screen for navigation and the new version of iDrive with its touch-sensitive control knob.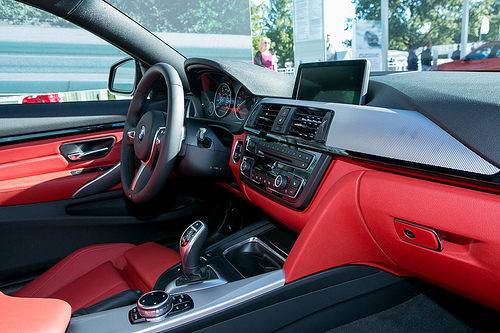 The 428i on display was also decked out in an optional red leather interior that was unflattering. The red seats and door panels looked fine; it was seeing the dashboard materials and their graining dripping in red that turned me off. I'd probably pick a more traditional black or tan scheme.
Ergonomics and space up front were terrific, but the backseat was cramped for me and our impromptu model in the photos below.
The 4 Series still appears to have a winning formula, but it will definitely take driving it to win me over.
Click on any photo below for a larger version. Cars.com photos by Evan Sears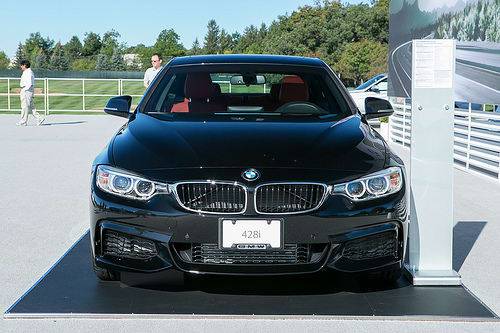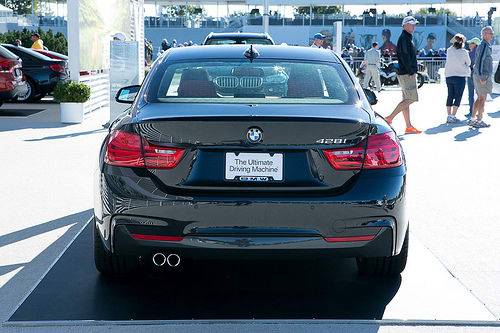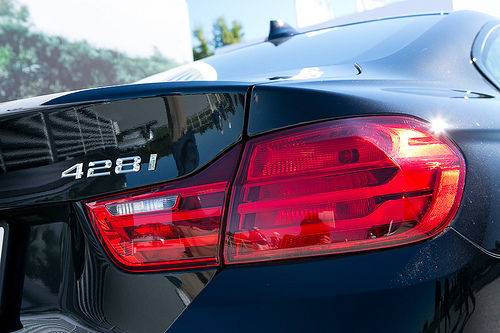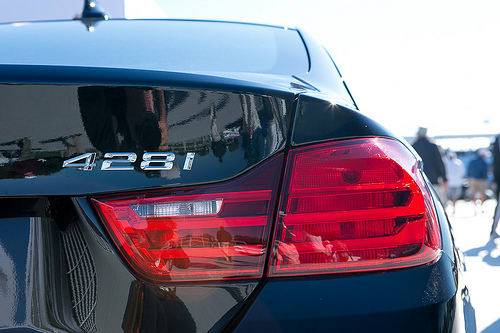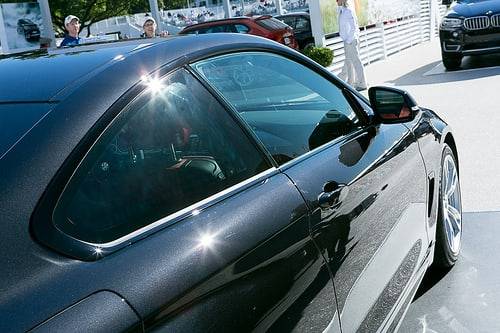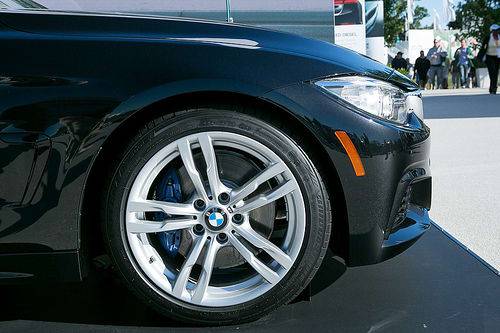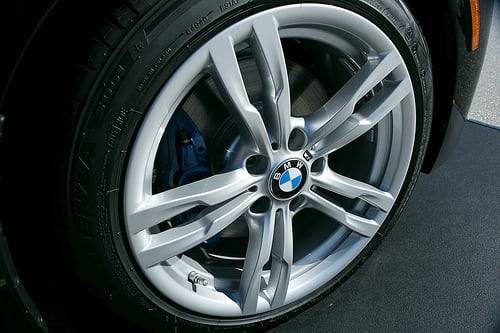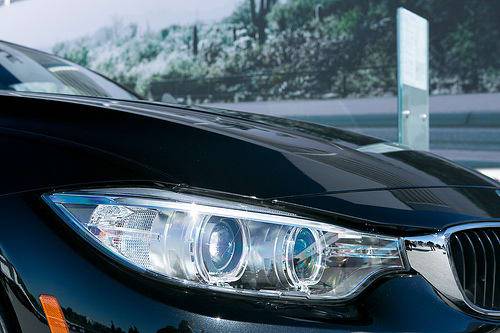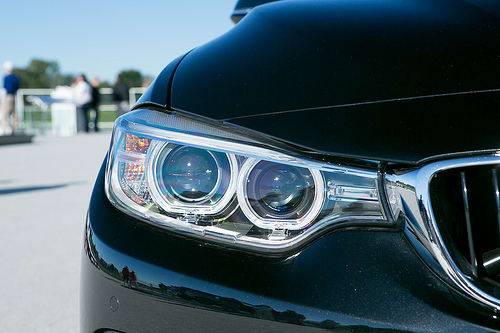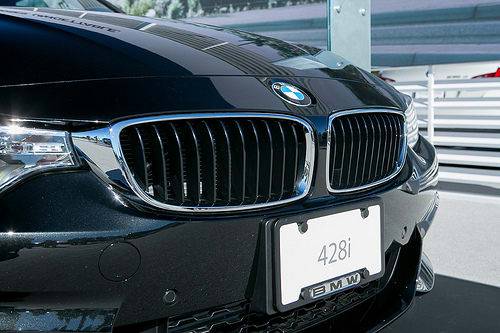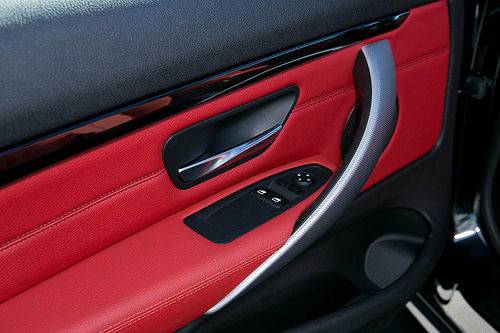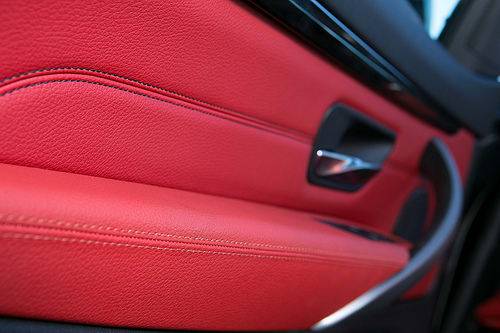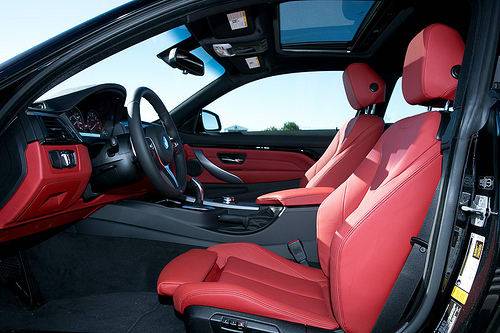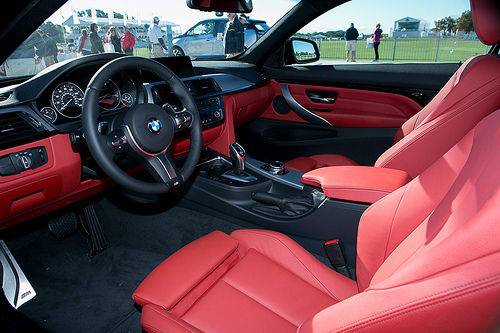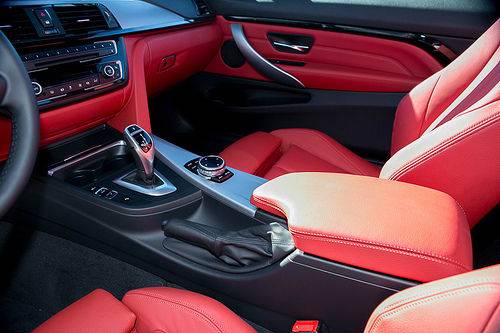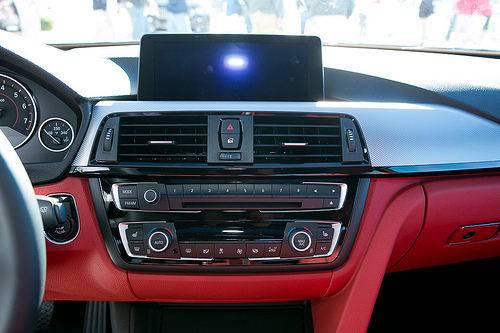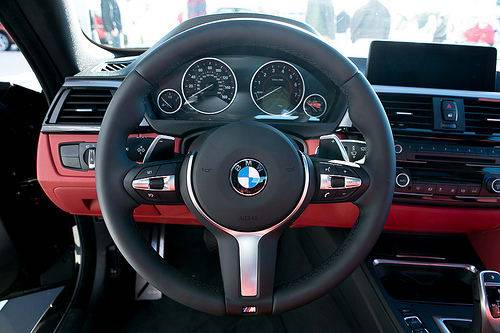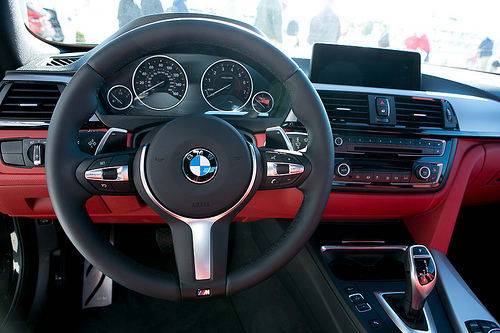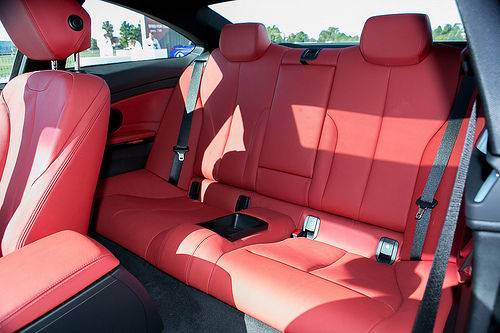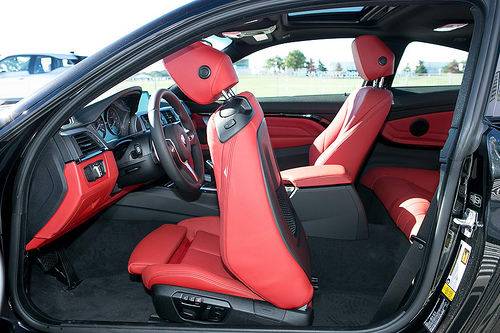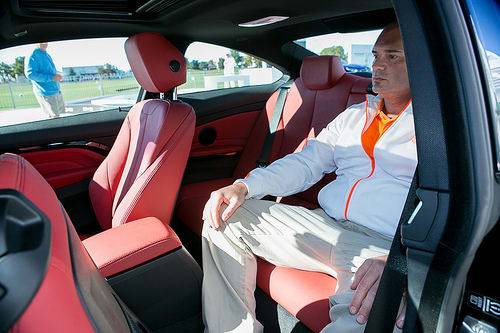 Related
2014 BMW 4 Series: First Look
2014 BMW i3 Up Close
Research More Luxury Cars