2014 Dodge Challenger R/T Shaker Dials Up Nostalgia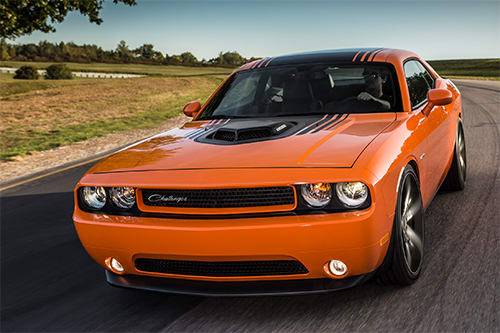 Muscle-car fans have no shortage of specialty trims, new models and rumors to keep track of with Chevrolet's new Camaro Z/28 scorching laps on the track, spy photos of the next-generation Mustang popping up and the Challenger SRT8 Core introduced earlier this year stripping options for a lower starting price. For 2014, a new Challenger R/T Shaker trim introduced this week at the Specialty Equipment Market Association Show in Las Vegas breathes life into the R/T with a functional Shaker hood.
The engine-mounted Shaker scoop is a trademark of the 1970 Dodge Challenger R/T from which the current generation Challenger takes so much of its inspiration. The signature Satin Black Shaker hood pops through the 2014's hood and rocks back and forth with the engine's torque. Manual transmission drivers will enjoy seeing the hood scoop dance between gear changes.
Dodge says the Shaker hood is functional with a cold-air intake system scooping up fresh air through a conical air filter and optimized air box for improved airflow and performance. Power and torque numbers are unchanged, however, from the manual-transmission R/T's 5.7-liter V-8 making 375-horsepower and 410 pounds-feet of torque. Dodge says the new air-box setup provides a foundation of maximized performance for its also-new "Scat Packages," which include various power upgrades.
R/T Shaker models will hit dealerships in the first quarter of 2014 and are priced at $36,995, which includes the Challenger's Super Track Pak with high-performance steering gear, stiffer suspension and Goodyear Eagle F1 Super Car tires. It's not clear whether the $36,995 includes destination — we contacted Dodge for confirmation.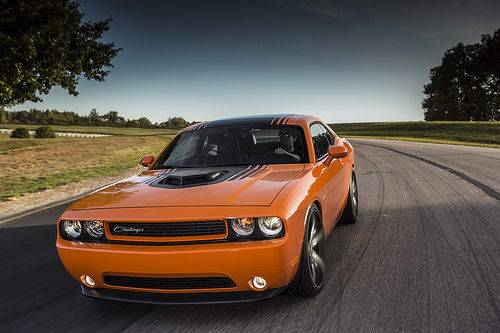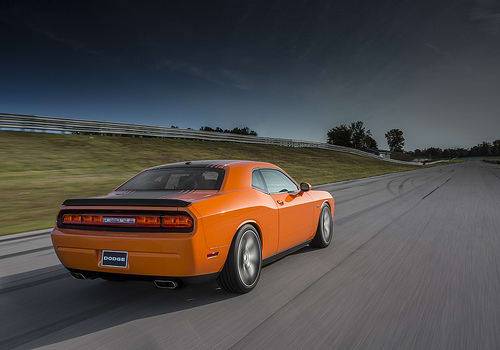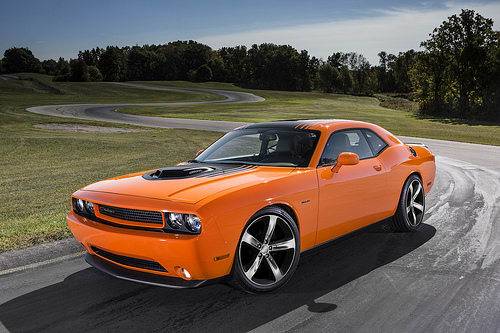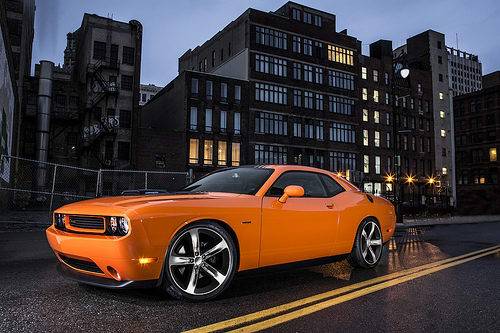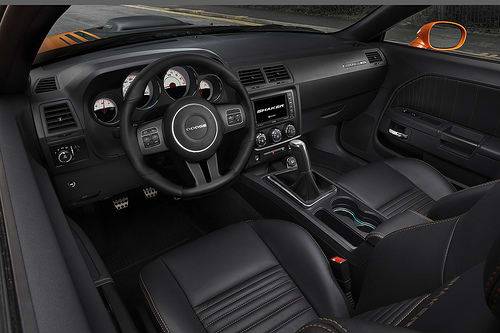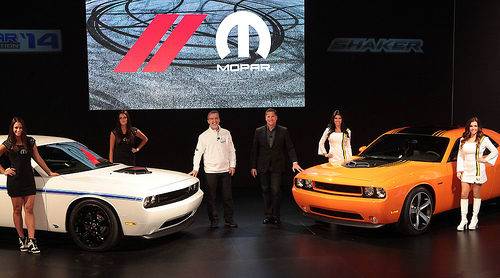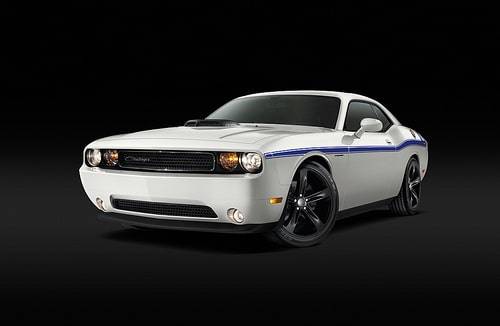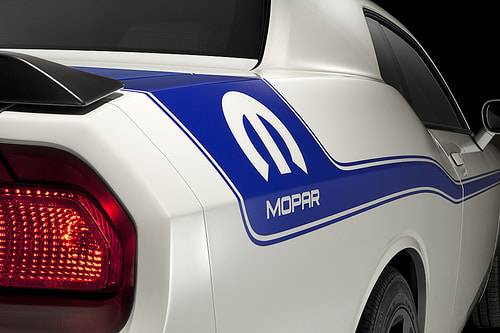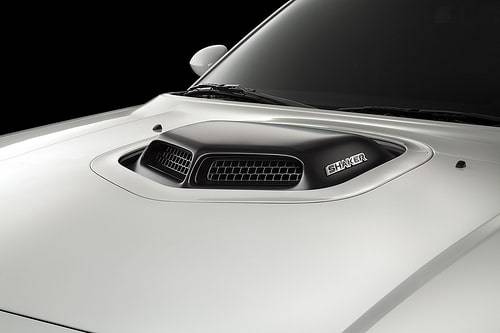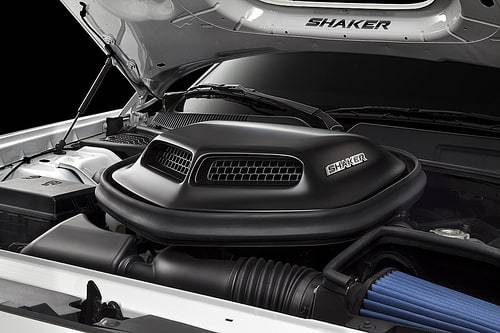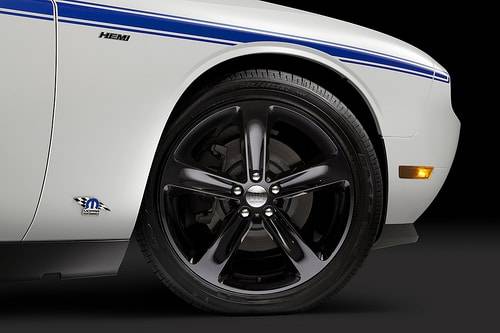 Related
More Challenger News
2014 Chevrolet Camaro Z/28 Edges Closer to Production
Research the 2014 Dodge Challenger