2014 Ford Fiesta: Up Close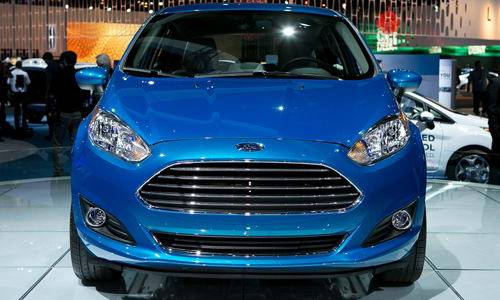 More 2012 L.A. Auto Show Coverage
What truly makes waves for the 2014 Fiesta is a newly optional turbocharged 1.0-liter three-cylinder engine with 123 horsepower. I drove a European Focus with the 1.0-liter EcoBoost engine earlier in the year at a Ford event; there's a lot to be excited about when this refined, smooth engine is available in the smaller Fiesta, including estimates of 40-plus mpg.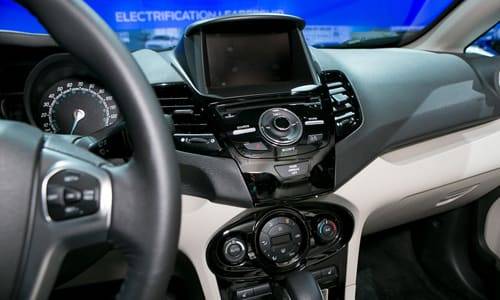 Fiestas with the troubled option have a unique dashboard to accommodate the screen, which looks out of place. It looks like it was crudely fitted on top of the dashboard; the screen's molding has a different texture than the rest of the upper dash. Auto show cars are often preproduction or show vehicles, so these may not represent the final product.
Thankfully, there are still traditional buttons in the Fiesta for heated seats and climate controls, which means this version of MyFord Touch improves on at least a few areas we're knocked the system for previously.
Models without MyFord Touch will carryover the button-and-knob layout from the previous model. While we prefer buttons and knobs to touch controls, the Fiesta's aren't the most logically laid out.