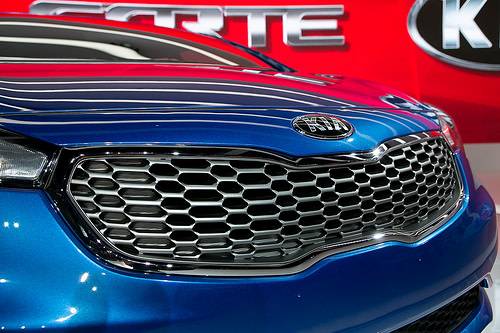 The new Forte shares its platform and 1.8-liter four-cylinder engine with the Elantra from affiliated automaker Hyundai, and Kia's swooping redesign shows a family resemblance. The wraparound headlights and (slightly) widened stance suggest Hyundai Elantra. So does the tail, all the way down to the bumper reflectors. I see some Ford Fusion in the taillights, too. It's a fresh look for Kia, if a bit derivative. It should suit the brand well.
More 2012 L.A. Auto Show Coverage
Inside is a cockpit-like approach, with gauges and controls arranged in swoopy, circular segments rather than the stacked, horizontal framework from automakers like, say, Toyota.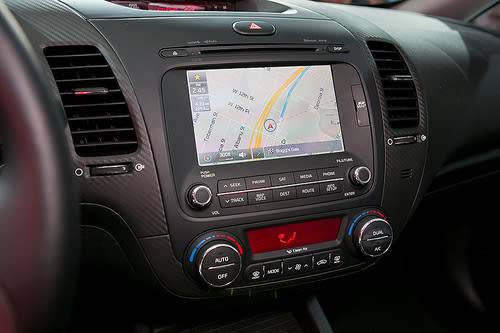 Materials in the EX show car were good, with stylish chrome door handles and padding along the dash and upper doors, where elbows and hands fall. Dan Tiet, product strategy manager for the Forte, told me a stripped-down Forte LX will have cheaper textures, but an LX with the Popular Equipment Package — what he reckons to be the most popular configuration — will have similar materials to the auto-show car. So will all EXs.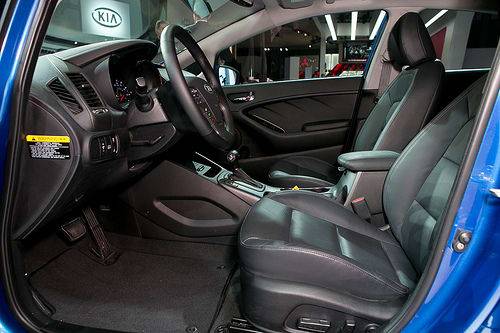 Visibility is a mixed bag. The A-pillars stretch too far forward, and tiny front-quarter windows offer minimal usefulness. Narrow C-pillars help over-the-shoulder sightlines, but the small rear window hurts the view straight back. Kia promises best-in-segment front legroom, and indeed, the front seats have impressive adjustment range.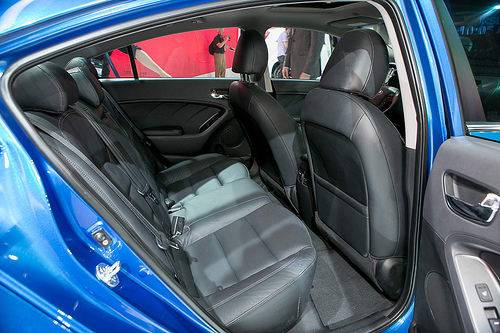 The rear seats have good legroom, but they sacrifice seating height — which is low to the floor — to preserve headroom. The Forte's wide trunk offers a spacious 14.9 cubic feet, and the massive opening should allow shoveling just about anything inside.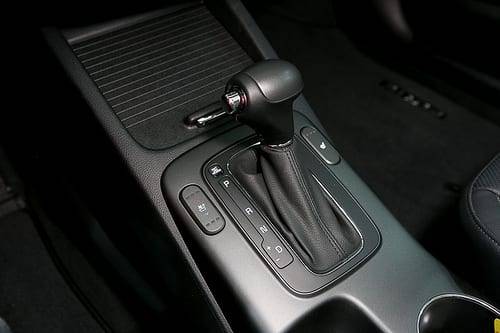 Affordable commuter cars — both subcompact and compact — are gaining momentum. The Elantra outsells the current Forte by about 2.5 to 1, so the redesign should help the Forte gain some ground. The wild card? Gas mileage. Tiet wouldn't talk mpg for the Forte, and Hyundai-Kia is smarting from restated EPA figures across scores of cars. The Forte's direct-injection 2.0-liter could see similar or better mileage than the port-injected 1.8-liter, but it remains to be seen if either car can crack the all-important 40 mpg EPA highway figure.