2014 Volvo S60: What's Changed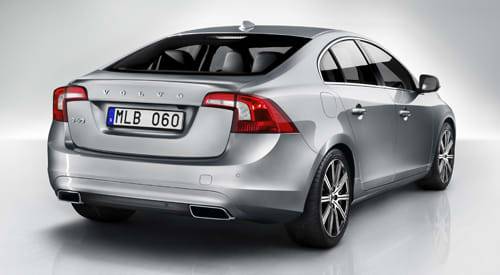 &&&&&EMBEDDED_ELEMENT_START&&&&& {"id":1420668698352,"originalName":"2015_03_04_17_06_20_873_http___blogs_cars_com__a_6a00d83451b3c669e2017c36fe7cb6970b_800wi","name":"MMS ID 55058 (created by CM Utility)","URI":"/19/555198670-1425510381119.","createDate":"2015-03-04 05:06:21″,"metadata":{"AUTHOR":"automatic-content-migration","KEYWORDS":""},"href":"https://www.cstatic-images.com/stock/1170×1170/19/555198670-1425510381119.","description":"Came from https://www.cars.com/.a/6a00d83451b3c669e2017c36fe7cb6970b-800wi","externalid":"55058″,"updatedby":"cmuadmin","updateddate":1425511607247,"associations":{}} &&&&&EMBEDDED_ELEMENT_END&&&&&
Most significant changes: Smoother front styling, new instrument cluster and multimedia system
Price change: TBA
On sale: This summer
Which should you buy, 2013 or 2014? Unless you're a gadget fiend, the 2013 should do just fine.
Volvo's S60 luxury sedan is the automaker's best-seller in the U.S., so it's no surprise Volvo didn't change the new one too much; the 2014 model will debut at the Geneva Motor Show in March. The 2013's stylish looks are improved slightly for 2014, and there's new technology on the inside as Volvo's trademark metallic instrument gauges are replaced with a configurable digital display; a new multimedia system is available. 
The S60's front and rear styling doesn't appear radically changed at first glance. Closer inspection reveals a much smoother appearance with the removal of all chrome trim around the wider front grille. The previous washer fluid nozzles, which used to be visible, have been relocated out of sight for 2014. Also cleaned up is the radar for the adaptive cruise control — it's now masked black with a grille line painted on the cover so the entire grille appears uniform. The S60's signature daytime running lamps are relocated to the fog light area, and the rear exhaust tips now sit flush with the bumper.