2014 Kia Soul: Real-World Mileage
It's always nice to take a few weeks off around the holidays for a vacation. There's time to spend with family and friends and for automotive journalists to test cars over an extended period of time.
Full Cars.com 2014 Kia Soul Review
I spent 12 days around Christmas ferrying my wife and two children — ages 4 and 5 — in a fully loaded 2014 Kia Soul. The small, square economy car promises a low entry price and decent gas mileage. During my test neither one was apparent.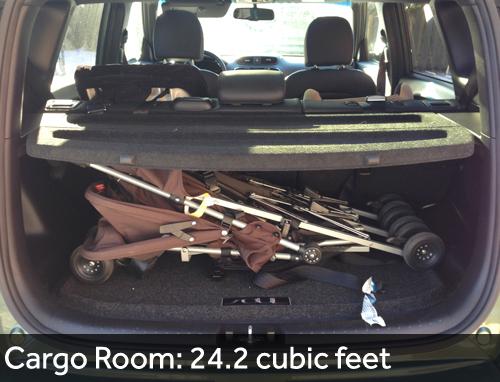 The Kia Soul! — yes the top trim level is denoted by an exclamation point — starts at $20,300. Our test car added a Sun & Sound Package at $2,600 and the fantastically named The Whole Shebang Package at $2,500. The total with destination came to $26,195, an amount that staggered nearly every editor when brought up. That meant I was piloting my kids in a Christmas tree green — actually called Kale Green because it's good for you I guess — Soul with a panoramic sunroof, heated rear seats (which didn't do the kids any good in their safety seats), navigation, high-intensity discharge headlights and light-up speakers. Thankfully — since the temperature averaged 25 degrees during the test — it also had heated front seats and a heated steering wheel.
All that equipment — panoramic glass roofs are heavy — and having a relatively full cabin of passengers most of the time meant mileage suffered.
The engine in my tester is the more powerful of two offered for the Soul, a 2.0-liter four-cylinder good for 163 horsepower. It's teamed to a six-speed automatic, and the EPA rating is 23/31/26 mpg city/highway/combined.
A smaller 1.6-liter four-cylinder is rated at 24/30/26 mpg city/highway/combined, so moving to more power doesn't impact mileage, and I thought the 2.0 needed more power in most passing situations when fully loaded with people. As we've reported, the EPA doesn't consider option packages that may add weight in its figures.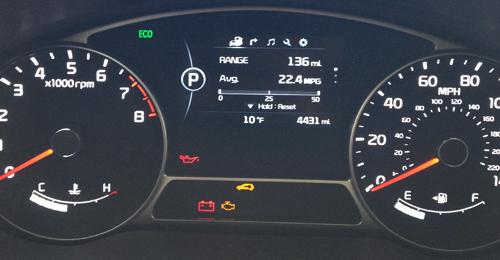 I used both trip computers to track my test and reset one with a fill-up early on Day Two of the test. I then put on 238.8 miles in mixed driving. This included congested highway commutes, around 80 miles of wide-open highway speeds and many miles of around-town suburban driving. Again, all in cold temps.
The trip computer read 22.4 mpg for the trip between fill-ups. I put in 11.06 gallons to fill the tank, making the calculated mileage nearly 1 mpg off at 21.59 mpg. We have covered discrepancies in trip computers and calculated fill-ups before here.
Getting 21 mpg in an "economy car" is a disorienting number, but considering the driving conditions, seeing a number 17 percent lower than the EPA's combined rating isn't awful. In most of my testing in tough commuting in cold weather a majority of test cars register mileage at or very close to the city rating. Of course, those are generally with just the driver in the car.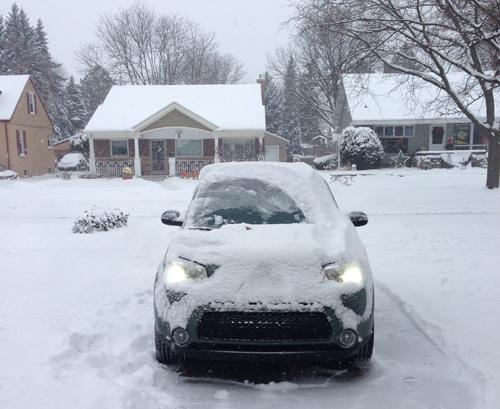 The Soul also features an Eco button that adjusts climate and other settings for improved mileage. I experimented with it throughout my test but generally only when I was driving alone as I thought it impacted acceleration even more when the need for it arose, and I didn't want that to happen with my kids in the car.
Do All Those Driving Modes Affect a Car's EPA Gas Mileage?
Car shoppers looking for an economy car are going to consider the Soul because of its low starting price, but they need to pay attention to the mileage figures if they're used to piloting high-mileage compact sedans like a Toyota Corolla or Honda Civic. However, the worst mileage we recorded in our long-term 2013 Civic was 23.81 mpg when cold weather set in earlier this winter. The Civic is rated at 28 mpg city.