2015 Acura TLX Prototype Wisely Plays It Safe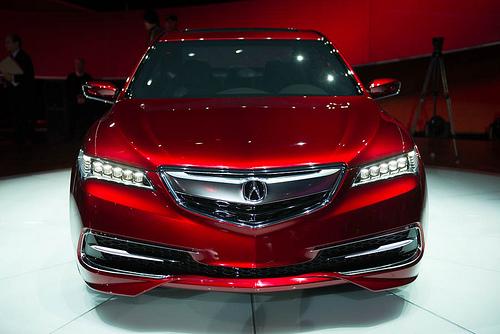 Acura may not have gone back to the drawing board when designing the 2015 TLX Prototype's exterior, but what it ended up with is no doubt a much-needed evolution. The TLX's front styling is a blend of the 2014 MDX SUV and RLX sedan, while the profile is lean and mean with pronounced curves that pop on the red TLX Prototype shown at the North American International Auto Show in Detroit.
More 2014 Detroit Auto Show Coverage
A replacement for the midsize TL, the TLX has less fat around the outside and appears more taut, fit and athletic. It's the awkward kid who bulked up at the gym. The TLX is tidier around the nose and trunk with shorter overhangs on both sides, bringing the proportions into a more athletic shape. Overall length is shortened 3.8 inches compared to the current TL, and interior room is said to remain relatively unchanged. The interior, however, won't be shown until later.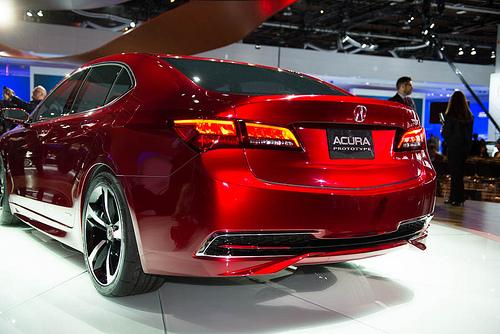 My favorite view of the TLX is from the rear three-quarter perspective. The body lines arch over the rear fenders and chisel out a swooping arch over the rear wheel. The finishing touches to the outside are custom five-spoke 20-inch wheels and intricate LED-lit side mirrors.
The last time Acura went back to the drawing board it ended up with the last TL, and that's when the company's design started to go astray. The TLX gets it back on the right path.