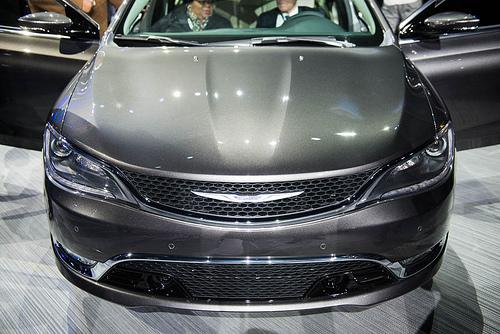 It may be difficult to get riled up about something as boring as a gear shift, but the change to an electronic gear dial by Chrysler in the all-new 2015 200 leads to other modifications that are worth getting excited about.
More 2014 Detroit Auto Show Coverage
The center console area has been transformed from a cheap plastic bin full of noisy rattles in the last 200 iteration to a sleek and modern functional space built for today's tech-savvy families. By eliminating the bulky traditional gear shift, Chrysler has created additional space for creative functionality.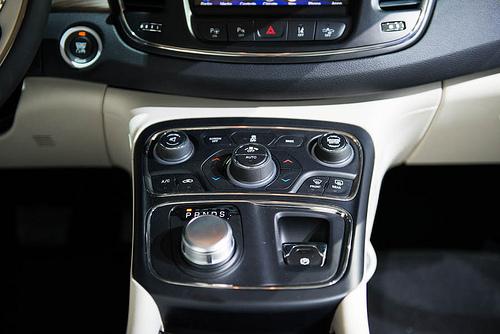 A sliding armrest covers one deep storage bin. In front of that is the cupholder panel that also slides back and forth (along a smooth and solid "furniture-inspired" track) to reveal another large storage bin underneath. This area houses the electronics outlets, with a charging port, a 115-volt outlet to charge any appliances with a traditional household plug and an aux outlet.
As pointed out by a Chrysler representative, having the ability to tuck charging electronics into this bin, then slide the cupholders over the top could really help cut down on dangerous temptations to take quick glances at incoming calls or texts while driving, even if this wasn't the original intent behind the design.
A small routing port for electronic cords passes through the bin under the cupholders to an open storage area under the floating center stack, which is large enough to easily handle a purse. With a teenage daughter who has taken to the freedom of riding "up front" in the passenger seat, my normal purse holder — the passenger seat — is now occupied, so I'm more appreciative than ever of a dedicated space for my purse.
As a busy working mom with a hectic and sometimes chaotic schedule, a little visual peace and well-designed storage inside my vehicle is a welcome pause.