2015 Chrysler 200: Up Close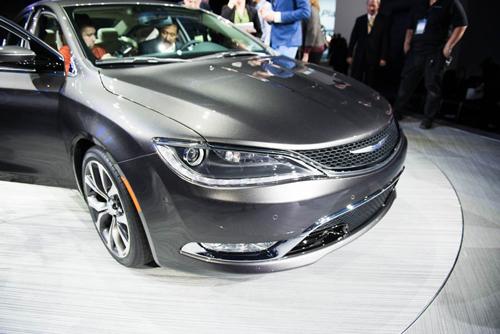 With the new 2015 Chrysler 200, Chrysler finally has fielded an entry in the midsize sedan segment that no longer requires excuses, asterisks or other caveats when being talked about. An all-new car with Italian guts has replaced the old Mitsubishi-based Sebring/200 sedan, and none too soon.
More 2014 Detroit Auto Show Coverage
In person, the new 200 is long, low and sleek, but doesn't break any new ground for styling. One can point to nearly everything on the car and say, "I've seen that before," but put it all together and it's appealing and attractive. From some angles, it looks like a 4/5th-scale Audi A7, which is not at all a bad thing. Family sedans aren't meant to be wild and crazy; they're meant to be widely appealing, and Chrysler has done well in this regard.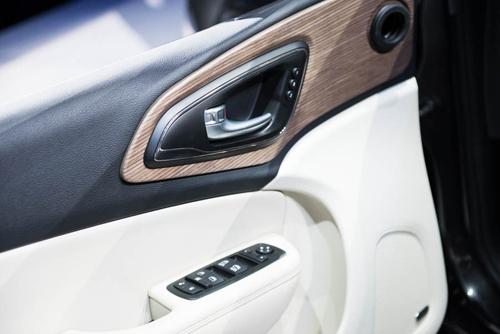 Two models have been shown thus far: the sporty 200S and the luxury-oriented 200C. Both look impressive, but the 200S with its gloss-black trim and big wheels is arguably the better looking of the pair. Get one in Phantom Black or Billet Silver, and it will look suitably menacing.
The new interior in the 200 is worlds better than the outgoing model, with materials and designs that are finally fully competitive with the best cars in the segment, and actually better than a number of popular sellers like the Toyota Camry. The wood does indeed look like wood that was once a living tree; the Nappa leather in the 200S is thick and soft; and the covers of interior storage bins and cupholder doors open and close in a solid manner. It feels like an expensive car inside, and thought has been obviously placed in tactile sensations for buttons and switches.
The two-tone steering wheel in the 200C is straight out of the Bentley playbook and lends a classy touch to the luxury trim level. The electronic rotary dial shifter situated in a floating center console is unique, but is better to operate than the T-handle Chrysler uses in its eight-speed-automatic-equipped vehicles. Chrysler's excellent 8.4-inch Uconnect touch-screen is available, and the 7-inch LCD display that is becoming the norm in Chrysler vehicles resides in the gauge cluster.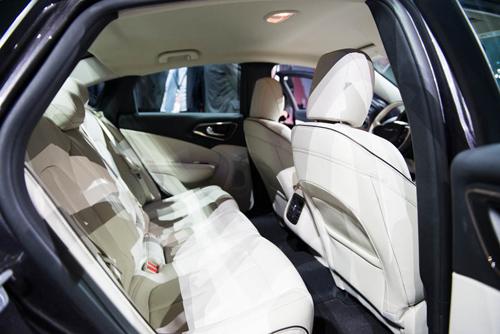 Room inside is also quite good, despite the fairly compact size. Width is the most notable dimension, with plenty of hip and shoulder room for both front and rear seat passengers. Rear legroom is also plentiful, but as is becoming increasingly common for many midsize sedans, rear headroom is a little tight thanks to the swoopy roofline. The trunk is wide and deep, and should have no trouble accommodating a few big suitcases.
Chrysler has created an excellent offering for the midsize sedan segment, and while we're a little disappointed that it's not more daring in the styling department (increasingly, the original 300 sedan looks to be a style anomaly since the company has failed to deliver anything with its presence and punch since its introduction a decade ago), the car has an impressive list of equipment, high material quality and a reasonable price tag.