2015 Ford Mustang: Up Close
When I first saw photos of the redesigned 2015 Ford Mustang, I knew it was one of those cars I'd need to see in person before forming an opinion. The front end, for one, was especially hard to read. A long look at it on the show floor revealed how much is new on the car — and there's a lot — but also how similar its overall shape is to the prior generation.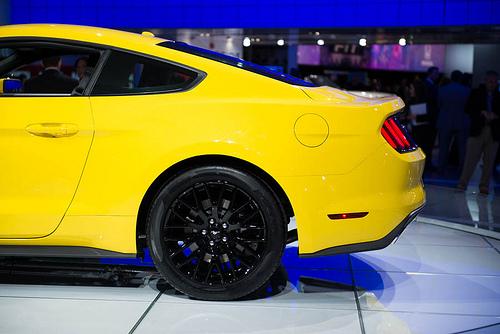 Some of the news is good, some not so good. I really like how the reshaped roofline puts a lot more emphasis on the coupe's fastback layout, making the car look longer. The new front end, though, is a disappointment. It's not the grille or headlights, both of which are evolutions of the prior designs, but rather the way the hood dips down at the car's nose, diminishing an otherwise powerful presence.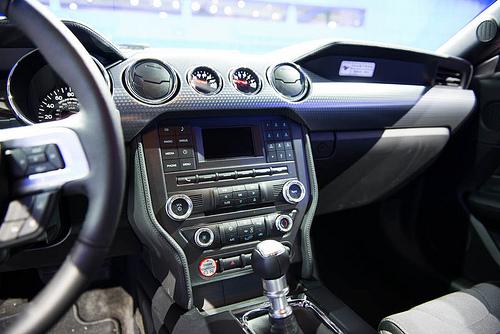 If you've driven the current Mustang, the 2015's driving position will be instantly familiar. You look out over a long hood, and the dashboard is positioned high like before. The biggest difference is the notably richer cabin materials and a greater focus on the details, which you can see in the toggle switches low on the dashboard.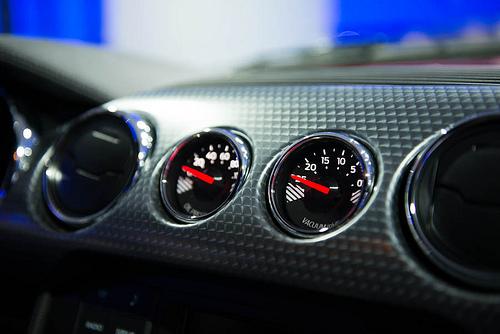 The Mustang has been moving away from its retro-influenced styling the past few years, and the 2015 model pushes even further in a modern direction. I think it's a design that Mustang fans will embrace; they just might need to stand before the real thing for themselves.