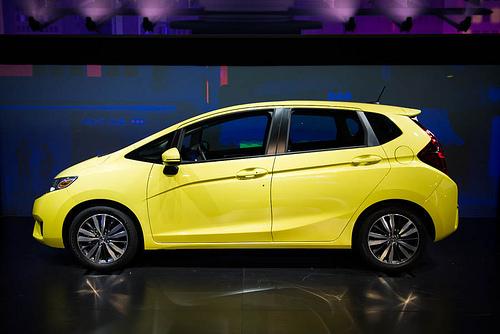 For a subcompact hatchback packed with ethereal-sounding technology such as an Earth Dreams powertrain and the curiosity-inducing "Magic Seats," you might be expecting a car based more in fiction than fact. The 2015 Honda Fit, however, is as real as they get, and will be in dealerships this spring.
More 2014 Detroit Auto Show Coverage
This time out Honda has taken the best feature of the Fit, the Magic Seat, and made it even better. The 2015 Fit has managed to squeeze in an extra 4.8 inches of rear-seat legroom, making it more functional for families with rear-facing child seats, school-aged kids bearing massive backpacks or even adults.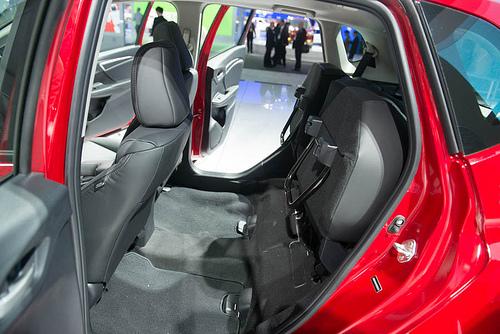 Once the backseat is emptied of its occupants, the Magic Seat flips and folds like origami to transform the Fit into a vehicle worthy of hauling supplies for a do-it-yourself project or odd-shaped loot from a vintage street market. Not only do the 60/40-split seats fold completely flat to create a massive and flat low loading cargo floor, but the seat bottoms can also flip up, opening the backseat to store taller items like a full upright bicycle.
That's a lot of cargo hauling for such a small car and is a huge differentiator for the Fit versus the competition like the Ford Fiesta, Chevy Sonic, Hyundai Accent and Toyota Yaris.