AAA Wants to Protect Personal Data With Connected-Car Bill of Rights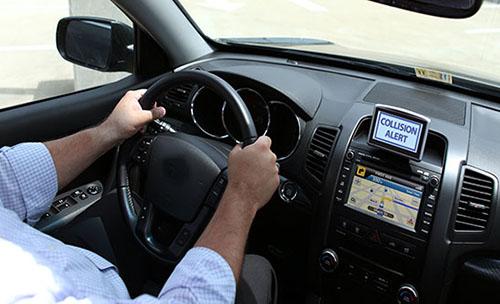 As we usher in the age of the "connected car," consumers must be increasingly aware of the tradeoff between modern safety and convenience and the potential for the information they share to be exploited. To help foster accountability on the part of companies and government agencies collecting and using driver data from connected cars, roadside-service giant AAA has drafted a bill of rights, of sorts, and is urging those companies to adopt it.
Report: Privacy Concerns Persist for Navigation, Telematics Services
AAA's threefold Consumer Rights for Car Data, unveiled at this month's Consumer Electronics Show in Las Vegas, calls for transparency, choice and security, stating that:
Consumers have a right to clearly understand what information is being collected from their vehicle and how it is being used.
Consumers have a right to decide with whom to share their data and for what purpose. This includes ongoing monitoring systems, repair and any data of the vehicle owner's choice. Customers should not be forced to relinquish control as a condition of purchasing or leasing a vehicle or of receiving a connected-vehicle service.
Consumers have a right to expect that connected-vehicle manufacturers and service providers will use reasonable measures to protect vehicle data systems and services against unauthorized access and misuse.
We previously reported on a Congress-ordered audit last year of the privacy practices of 10 navigation and telematics service providers. The investigation found that of those providers, which included domestic and foreign automakers as well as navigation-system manufacturers, all or nearly all collect and share with third parties drivers' location data in order to provide services like turn-by-turn directions and real-time traffic alerts. But four providers also stored that info without offering the option for deletion, and two shared data with public agencies for study; one even acknowledged sharing data with marketers.
Think this doesn't affect you? You're wrong. About 20 percent of new cars sold this year will collect and transmit data outside the vehicle to improve safety and convenience for drivers, according to AAA. Within a decade, the majority of cars on the road will be connected in some way.
"Many connected car features are made possible through the collection of large amounts of potentially sensitive data from drivers," said Bob Darbelnet, AAA CEO and president. "Companies collecting, using and sharing data from cars should do everything possible to protect consumer rights as they offer these exciting technologies."
Along with the comfort and convenience they bring, connected technologies present all sorts of issues pertaining to personal data in nearly every aspect of our lives. Earlier this month, the Los Angeles Times reported that a security firm found a number of common household appliances and electronics had been used by hackers to send out malicious emails in an effort to increase the size of their "botnet," an army of infected devices used to perform "large-scale cyber attacks." In addition to smart TVs, wireless speaker systems and internet-connected TV boxes, the study revealed a hack carried out using a connected refrigerator.
Editor's note: This post was updated on Jan. 21 to correct a reference to the Consumer Electronics Show in Las Vegas. The show was held earlier this month.