Gas Prices Remain Higher in January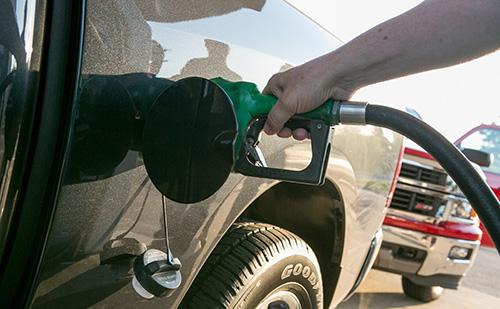 The average price for a gallon of regular unleaded gasoline fell less than a penny nationally the past week to $3.30 as of Thursday, though the AAA Daily Fuel Gauge Report said price fluctuations were significantly higher in some states.
The average price was 8 cents higher than a month ago and 1 cent more than a year ago, according to AAA. Gas prices dropped in 35 states last week, though in many the declines were measured in tenths of a cent.
But some states experienced wider price swings.
In Indiana, for example, the average pump price of $3.31 on Thursday was 7 cents less than it was on Monday. Michigan's average price has dropped 5 cents since Monday to $3.33 and Ohio's by 6 cents to $3.32. In Minnesota, prices have jumped 4 cents since Monday to $3.23.
AAA said all four states had experienced double-digit gas price increases over the past month, in part because of refinery issues caused by extremely cold weather. Hawaii had the highest average price of $4.03, which is 4 cents higher than a week ago. Connecticut was next at $3.69, followed by New York at $3.67, and Alaska, $3.65.
Montana boasted the lowest pump prices of $3.021, fractionally lower than Missouri's average of $3.025. Oklahoma, $3.05, and Arkansas, $3.09, were the only other states under $3.10.
The national average for diesel fuel of $3.86 was a penny less than a week ago and 4 cents less than a year ago.
AAA noted that oil prices have generally declined since the first of the year, partly because of greater supply globally and less demand for gasoline in the U.S. due to the weather, which could put downward pressure on pump prices.