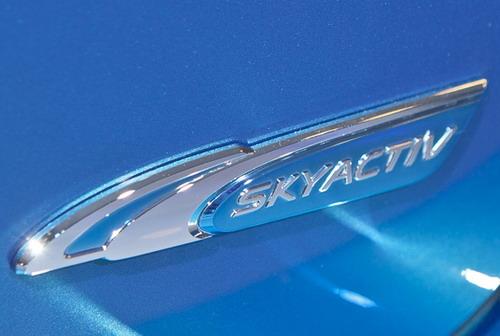 There could soon be a day when the gasoline-powered Mazda6 gets low-40s gas mileage and the Mazda3 gets mid-40s — in EPA combined ratings, not just highway. Powertrain executive Mitsuo Hitomi told Automotive News (subscription required) at a technical briefing in Japan that the automaker's future generation of SkyActiv drivetrains, dubbed SkyActiv 2, should improve on the current SkyActiv drivetrains by 30 percent.
EPA Names Mazda Most Fuel-Efficient Automaker
Although Hitomi didn't give a timetable, he said the technology would be necessary to meet European emission standards in 2020-2025. Mazda introduced SkyActiv to the U.S. in late 2011. SkyActiv drivetrains employ direct injection, higher compression ratios and efficiency-optimized transmissions; it's part of why the EPA named the automaker the most efficient for fleetwide 2012 cars. SkyActiv 2 will ratchet compression ratios up even more, which should improve torque and require less fuel to combust. Mazda says such high compression in SkyActiv 2 will use an emerging strategy called homogeneous charge compression ignition, where air and fuel encounter enough compression to ignite without a spark. HCCI is similar to what happens in a diesel engine; Automotive News says it lowers emissions and enables fuller combustion.
Mazda pins most of its efficiency initiative on conventional gasoline engines, not piling on transmission gears or offering continuously variable transmissions or hybrids. Still, Automotive News notes that technical difficulties exist for HCCI, namely proper rev ranges and sufficient engine cooling.
Mazda CEO Masamichi Kogai told the newspaper in November 2012 that SkyActiv 2 would evolve "to the same degree as" the original SkyActiv, which improved EPA combined mileage on the Mazda3 and Mazda6 from around 10 to 30 percent compared to non-SkyActiv versions of similar engines.
Mazda spokesman Jeremy Barnes confirmed details of the Automotive News story to Cars.com.