What You Can't Miss at the 2014 Detroit Auto Show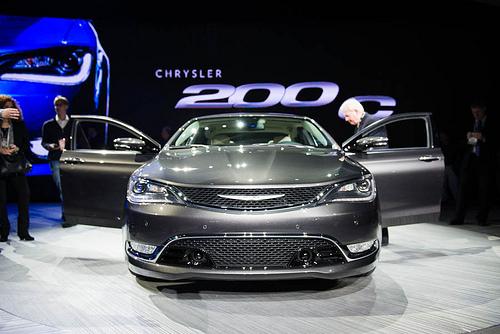 Our Editorial team left Detroit Rock City earlier this week after covering this year's North American International Auto Show's press days, filing dozens of stories, taking hundreds of photos and filming some of the best videos from the show floor.
More 2014 Detroit Auto Show Coverage
Four editors already weighed in on the 2014 Detroit auto show's Winners and Losers, but we asked the entire staff to share their impressions on the one car that a show-goer simply cannot miss when roaming the floor at Cobo Center.
2015 Chrysler 200 (above)
The rental car stalwart needed a major makeover and it got one. "The automaker took a real dog and turned it into what looks and sounds like an impressive sedan," said Jennifer Geiger, news editor, who has reviewed the current car ... more than once.
A few other editors had recent exposure to the 2014 model and agreed on the significance of the 2015 update. "It was kind of antiquated, and that's putting it kindly," said Kristin Varela, senior family editor. "The 2015 Chrysler 200 is not even recognizable as having the same heritage."
News editor Matt Schmitz agreed. "I've had substantial seat time in the previous generation and found interior comfort and style underwhelming. If the flashy new exterior and quality cabin materials are any indicators, the 200 should rank among the most improved cars of the year."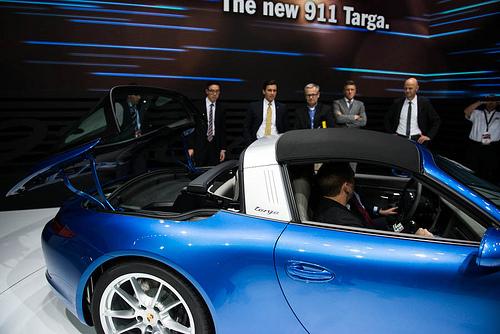 Most editors were confounded by Porsche's pseudo-convertible Targa, but for one, that's the reason it shouldn't be missed. "The biggest trick at this year's Detroit auto show might be the powered roof — and hatch glass — of the new Targa," said Mike Hanley, research editor. "The complex choreography of the various moving pieces is impressive to watch."
A video game has spawned yet another wild concept car that show-goers need to see. The Toyota FT-1 concept was developed first for the "Gran Turismo" racing game before being made into a concept car — like Mercedes-Benz's AMG Vision Gran Turismo concept — but it stunned more than a few of us. "The FT-1 is just as wild as something should be with only digital boundaries," said Joe Bruzek, road test editor.
For Managing Editor David Thomas, the surprise appearance of the FT-1 only made it more alluring. "A concept car needs to wow, and the FT-1 wowed me. It was unexpected and it looks better than even the best picture."
Besides the Ford F-150, which didn't make this list, no other model plays in as competitive a segment as the C-Class. Even without getting behind the wheel, it impressed editors. "It looks like a million bucks," said Aaron Bragman, Detroit bureau chief. "It has the style of the big S-Class flagship, a ton of new technology and an interior that sets it apart from its competitors."
Kelsey Mays, consumer affairs editor and host of our auto-show videos agreed. "There are really impressive cabin materials in that thing. It restores the zeitgeist of a mini S-Class — a mission that eluded its predecessor."
You'd think a team getting to set its collective eyes on the newest iteration of one of the most iconic cars of all time would make an impression. Well, it did, but not a positive one.
"It can't be missed," said Joe Wiesenfelder, executive editor. "Not because I love it, but because you can't help but stare at it for a while trying to figure out if you like it or not, and why."
And finally one of our editors picked the pair of new coupes from Lexus. "I don't care what the Winners and Losers post says ... Go see the Lexus RC F (or RC 350) in person," said Eric Rossi, assistant managing editor, multimedia.