Lawsuit Claims GM Knew About Deadly Cobalt Problems 10 Years Ago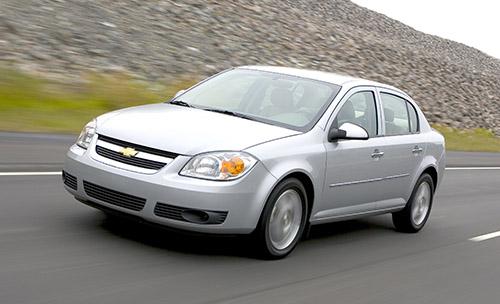 On Feb. 13, the National Highway Traffic Safety Administration announced the recall of 619,122 model-year 2005-2007 Chevrolet Cobalt and Pontiac G5 compact cars due to a problem that had already been cited as a factor in five crashes resulting in six fatalities. Now, USA Today is reporting that GM knew a full decade earlier about the ignition-switch defect that could cause the cars' engines to shut off while driving and cut off power steering, brakes and safety systems such as airbags.
Chevrolet Cobalt Has Long Recall History
At least one GM engineer experienced the problem while testing the new car, which went on sale in 2004 as a 2005 model, according to documents from the lawsuit over a crash that killed a 29-year-old woman outside Atlanta in 2010. Pediatric nurse Brooke Melton was driving a Cobalt she had bought new in 2005. She had taken the car to a dealer for ignition-switch problems and had just picked it up the day before her crash.
"GM created a snap-on key cover to try to help with the ignition issue and advised dealers in a 2005 technical service bulletin to install the part if owners complained," the newspaper reported. "Melton's car never got one, and GM did not recall the cars for a mandatory fix until last week."
Read the rest of the story by USA Today, here.
Manufacturer image