Recall Alert: 2005-2007 Chevrolet Cobalt, Pontiac G5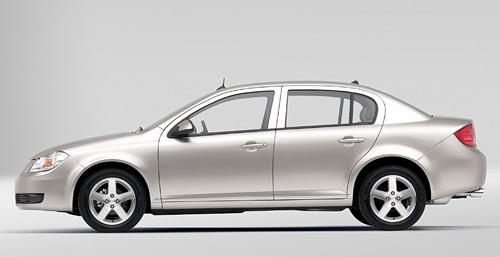 Vehicles Affected: General Motors is recalling 619,122 model-year 2005-2007 Chevrolet Cobalt and Pontiac G5 compact cars
The Problem: The ignition switch where the key is inserted can become loose due to jarring effects from driving off-road or from a key ring carrying too much wait. This can lead to the switch moving out of the Run position, turning off the engine and most of the electrical components. In a crash, this could result in the airbags not deploying. There have been five crashes involving the defect where the airbags did not deploy, resulting in six fatalities. These incidents occurred off-road at high speeds. GM reports an additional 17 crashes where airbags did not deploy with non-fatal injuries.
The Fix: Dealers will replace the ignition switch, which should prevent unintentional key movement.
What Owners Should Do: General Motors is advising customers to remove "non-essential" items from their key rings but not to stop driving the cars. Owners can call GM at 800-521-7300, the National Highway Traffic Safety Administration's vehicle safety hotline at 888-327-4236 or go to www.safercar.gov for more info.
Manufacturer image