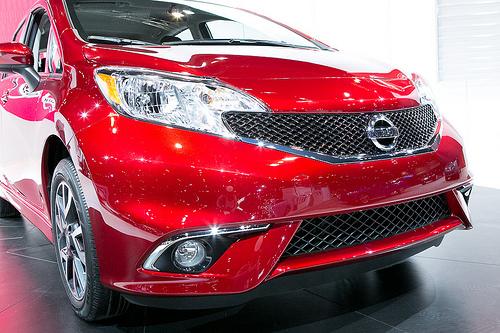 The subcompact hatchback segment has a handful of sport-oriented models, but what "sport" means varies greatly by automaker. There's the turbocharged Ford Fiesta ST on the one end, which is a heavily revised version of the Fiesta. Less extreme is the Chevrolet Sonic RS with its suspension and styling changes. Even the current Honda Fit Sport had a revised suspension, but there's no word on the upcoming version.
More 2014 Chicago Auto Show Coverage
Then there's the new Versa Note SR, which adopts different styling inside and out — and some unique wheels — but otherwise it is the same performer as the regular model.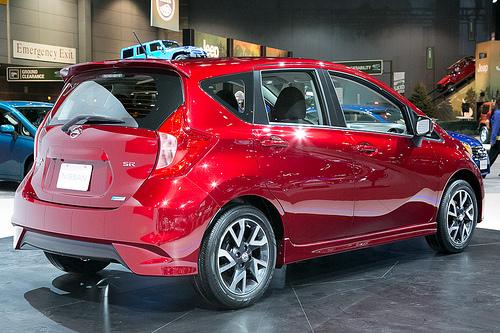 The Versa Note SR's visual changes do look good, though, sharpening the hatchback's features. The changes are especially noticeable in front, where there's a new grille and more defined lower intake. The SR's dark-gray alloy wheels look sharp, too, especially against the show car's deep red paint.
The most eye-catching thing about the Versa Note SR's cabin is the orange accents on the black bucket seats. The seats have firm cushioning but not much bolstering. Front-seat headroom is good.
The Versa Note SR doesn't have the performance modifications of the Sonic RS and Fiesta ST, but it also shouldn't be as expensive as those cars, both of which start at more than $21,000 including destination. Nissan says the Versa Note SR should be priced near the most expensive version of the 2014 model, which was $16,800. The new look, price and good estimated gas mileage of 31/40 mpg city/highway might be the right combination for some shoppers.