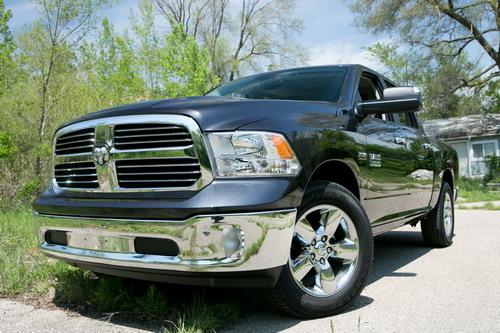 Automakers didn't quite experience a Denver Broncos-sized shellacking in January, but it was rough sledding for many. January is typically a weak sales month — and the weather, which brought a polar vortex to the Midwest and freezing temperatures to the Gulf Coast, kept even more shoppers at home.
January 2014's Fastest- and Slowest-Selling Cars
Eight of the top 10 best-sellers saw sales slide, and the results booted the Honda CR-V off the list, while the Toyota Corolla returned after a one-month hiatus.
Two of the biggest losers — the Honda Accord and Chevrolet Silverado — both pulled in a monster sales month in January 2013, but the Camry's descent has more weight. Even as Toyota turned up the spigot on purchase incentives versus year-ago levels, shoppers gave the automaker's best-seller the cold shoulder. Some may have gravitated toward competitors like the Nissan Altima (up 4.9 percent), while others may have ditched the family sedan altogether. From the Chevrolet Malibu to the Hyundai Sonata, a number of popular nameplates saw January sales slide.
The weather iced things further. Sales statements from GM, Ford, Toyota, Hyundai and Chrysler all referenced January's wintry conditions. John Felice, Ford's vice president of U.S. sales, service and marketing, said "difficult weather in [Ford's] largest sales regions" drove sales down 7.1 percent. GM blamed its 11.9 percent sales drop on "extreme winter weather in the South, Midwest and Northeast this January [that] further depressed GM and industry sales." Honda's John Mendel, executive vice president of U.S. sales, simply called it "foul."
Chrysler, which tacked on an 8 percent increase in sales, had the most entertaining riff: "The bad weather only seemed to affect our competitors' stores as we had a great January," sales chief Reid Bigland said. Truck shoppers drove up Ram sales 22.5 percent, closing the gap with the No. 2 best-selling pickup truck, the Chevrolet Silverado, to just 3,855 sales. A year ago, some 15,000 sales separated the two.
Weather notwithstanding, shoppers did take to Nissan, whose January sales gained 11.8 percent. Credit the redesigned Rogue sales, which ballooned 54.5 percent to 13,831 cars in January. That helped drive sales for small SUVs like the CR-V, Toyota RAV4, Chevrolet Equinox and Ford Escape up a combined 9.8 percent.
Have car shoppers reaped more discounts? Dealer and automaker incentives saw a big jump in January, reaching 15.4 percent of average MSRPs through the first half of the month, according to CNW Marketing Research. That's up from 14 percent in January 2013, and it's the highest discount proportion since early 2012. That doesn't mean cars are getting any cheaper, though: Rising MSRPs drove the average shopper to spend $32,884 on a new car in early January, up $721 from a year ago.
Here are January's top 10 sellers.