What Does This Button Do?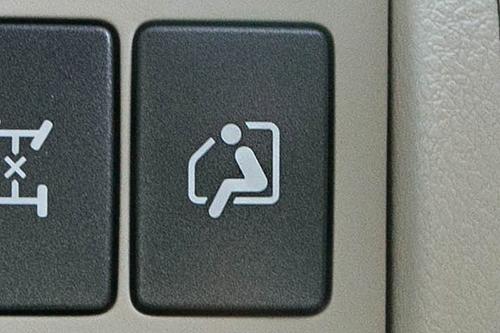 We've found it, folks. The elusive ejector seat lives on, and it's not in James Bond's Aston Martin. If this coveted button followed through on what its illustration promises, it would make the eight-passenger 2014 Lexus LX 570 luxury SUV into a seven-passenger vehicle during a henchman hijacking.
Luckily for gabby front passengers — and frail henchmen — the button doesn't eject an unwanted guest through roof, but it does make getting out of the LX 570 easier, and with much more grace than being launched out of the car.
The Lexus LX 570 could provide our "What Does This Button Do?" series with a year's worth of material considering the large SUV's number of buttons, switches and dials. Pressing our highlighted button activates Easy Access mode, which takes advantage of the LX 570's standard height-adjustable suspension and lowers the SUV's ride height once the ignition is off for easy entry and exit.
Two inches of ride height adjustability are built into the LX 570's suspension for off-road ground clearance. A beep sounds twice before the ride height is lowered and an indicator light flashes, alerting the driver of the lowering process. When fully lowered, stepping in and out of the LX 570 is surprisingly easy for such a large SUV; it puts the LX 570's step-in height in the same league as a much smaller SUV.