First, let's start off with what
won't
be missed — those not coming to town for the 2014 Chicago Auto Show get to skip Chicago's latest bout of wet-blanket weather, a seemingly endless merry-go-round of heavy snow and subzero temps. Those who
do
brave the elements are in for a treat — several of them, actually. There's plenty to see at this year's show, from hot concepts to significant production vehicles.
More 2014 Chicago Auto Show Coverage
The 2014 Chicago Auto Show opens to the public on Feb. 8 and runs through Feb. 17 at McCormick Place, 2301 S. Lake Shore Drive. Be sure to check out the redesigned for 2015 Subaru Legacy and Kia's futuristic hybrid crossover concept, the Niro. Continue below to check out the Cars.com editorial team's list of 2014 Chicago Auto Show must-sees.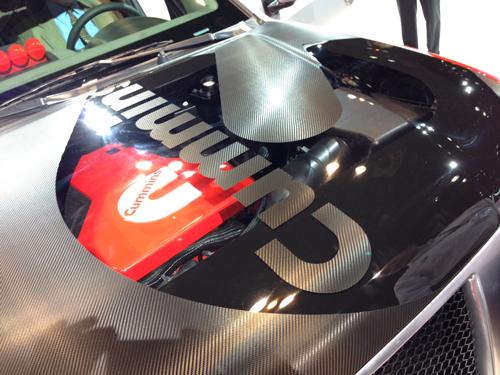 Nissan Frontier Diesel
Matt Avery, multimedia editor
"Check out the see-through hood on the Nissan Frontier diesel."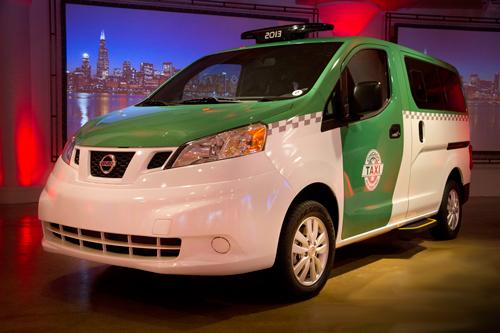 Nissan NV200 Taxi of Tomorrow
Aaron Bragman, Detroit bureau chief
"If you're heading to the Chicago Auto Show, you should check out the Nissan stand and their Taxi of Tomorrow, decked out in Chicago cab colors. You're likely to see these popping up around the city in the not-too-distant future. Based on the company's NV200 van, it's designed specifically to be a taxi — and is a massive improvement over any Crown Vic you've ever been in."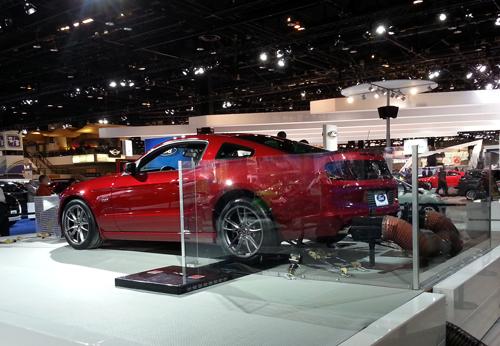 Ford Mustang Dynamometer
Joe Bruzek, road test editor
"Check out the Ford booth to see a current-generation Mustang GT measure rear-wheel horsepower as it runs through the gears (up to 140 miles per hour) on a set of dynamometer rollers. The dyno operator on the floor tells us they're running the dyno once an hour, so stop by the booth and check it out. This isn't the first time Ford has brought its dyno, but it's still a joy to watch and hear."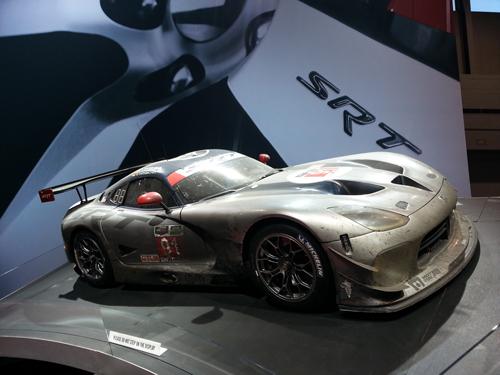 SRT Viper GT3-R Le Mans
Robby DeGraff, associate editor
"If you're a fan of true, pedal-to-the-metal automotive racing make sure to swing by the SRT exhibit area and see the new SRT Viper GT3-R Le Mans race car, packing monstrous 640 horsepower and insane aerodynamic and track-ready enhancements. Still caked in the dust and dirt from its impressive GT-class third-place win at this year's Rolex 24 (hour) race at the Daytona International Speedway."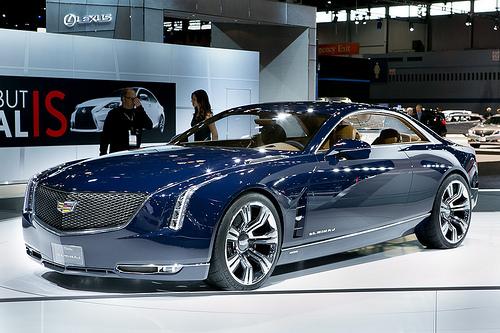 Cadillac Elmiraj Concept
Jennifer Geiger, news editor
"It's hard to walk by the Cadillac stand and not do a double-take at the Elmiraj Concept. Although we've seen it at a couple auto shows in the last several months, the stylish coupe continues to turn heads with its long, sloping hood, imposing grille and striking headlights. It should be called the Cadillac Elegance."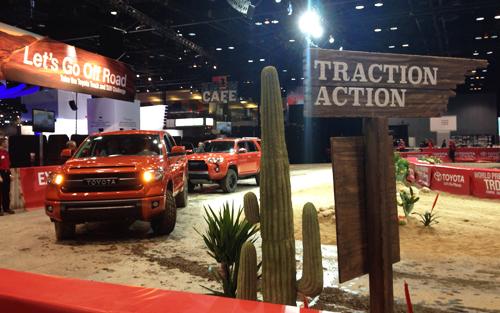 Toyota TRD Pro Series and test track
Mike Hanley, research editor
"The Chicago Auto Show has a number of indoor test tracks, but the giant seesaw in Toyota's off-road course sets its track apart. Toyota debuted TRD Pro Series trucks at the show, and you can take a ride in them as they crawl around the course."

2015 Lincoln Navigator
Kelsey Mays, consumer affairs editor
"What not to miss at the 2014 Chicago Auto Show? The 2015 Lincoln Navigator, or specifically its third row. Yes, it's a warmed-over version of a 7-year-old SUV, but it retains a mammoth way-back seat — and that's rare in three-row SUVs no matter how big they are."

Toyota 4Runner TRD Pro Series
Eric Rossi, multimedia manager
"You have to see the 4Runner TRD Pro with the same 'TOYOTA' spelled-out grille that my 1989 Toyota truck had."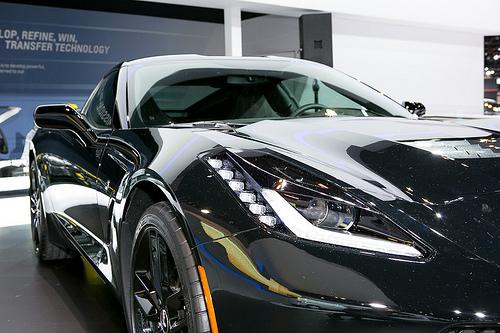 Chevrolet Stingray Black Widow
Matt Schmitz, news editor
"So it's gimmicky. So it's unapologetic product placement. So you've already seen the latest-generation Corvette. So be it. The Black Widow Stingray from the upcoming 'Captain America: The Winter Soldier' is something for non-car-shoppers, movie geeks and anyone else who finds themselves at an auto show but doesn't necessarily share the enthusiasm for cars of the people they're with."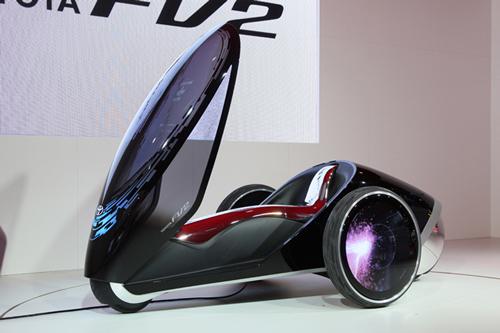 Toyota FV2
Evan Sears, photo editor
"Get your Tron on."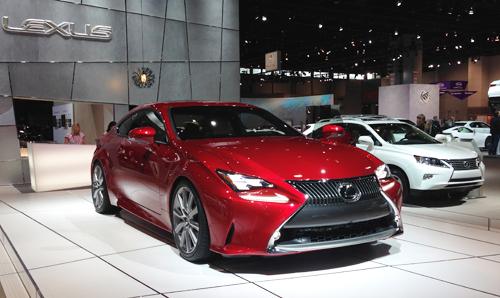 2015 Lexus RC 350
Dave Thomas, managing editor
"I still think the Toyota FT-1 is what most people want to see at a proper auto show, but the other option is Lexus' new coupe, the RC. I find the red RC 350 on the show floor to be a stunning vehicle. The auto show is where you can just admire a car's visual appeal and not worry about how much it might cost, how confusing the multimedia system might be and how bad the visibility probably is. It's just cool to look at, and that's one big reason to go to an auto show."

2014 Lingenfelter Reaper Package
Mark Williams, Pickuptrucks.com editor
"Check out the Lingenfelter/Southern Comfort Reaper. It's a modified Chevy Silverado 1500 meant to go head to head with Ford's SVT Raptor. Finally, Chevy versus Ford in the desert.
"Also, you have to get to the Toyota off-road park and sit inside one of the new TRD Pro Series vehicles. You climb a mountain, ford a lake, crawl onto a massive teeter-totter and navigate a few nasty logs. My favorite is the Tundra, but the 4Runner is nice too."